---
Men's Pie Club
Good mates, good fun, great pies.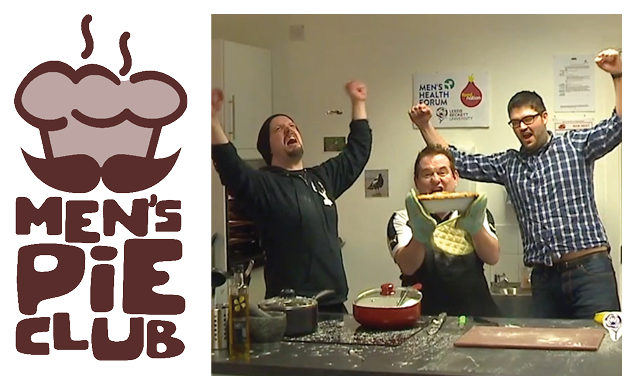 Good mates, good fun, great pies.
Take a group of men and mix well…
Men's Pie Club is built around men's love of pies - creating them, cooking them, eating them, sharing them and selling them. But most of all it's about bringing men together, improving social connectedness, improving nutrition and improving physical and mental health.
Who's behind Men's Pie Club?
Funded by the Movember Foundation's Social Innovation Challenge (SIC) to tackle loneliness in men, Men's Pie Club is delivered through a partnership of the Newcastle-based social enterprise Food Nation and the Men's Health Forum. The pilot project is running for two years from November 2017. Its impact will be evaluated by the Propel Centre for Population Health at the University of Waterloo, Canada.
Where is Men's Pie Club?
The first Men's Pie Clubs are in Newcastle as a pilot. We hope to open more Men's Pie Clubs across the country in due course.
Is it a cooking club?
No, you don't need any cooking skills at all. Some participants don't even like pies - yes, we know that's hard to believe - but the Men's Pie Club recipe is one that is easily varied: what exactly each club does will depend on the men who join in. Like the best pies, it's all about the ingredients.
Sounds tasty. 
Yes. Men's Pie Club is what you make it. Just mix well.
Bob's masterclass in German Sweet Pastry
Sign-up for Pie Club News