International Men's Day in the UK is on 19 November every year. Get Involved.
For International Men's Day, the Forum likes to promote fun (and fundraising) via its popular CAN DO Challenge. We encourage you to marks the day by fitting all Five Ways To Wellbeing (Connect, Be Active, Notice, Discover, Offer) into the one day. Read all about it here.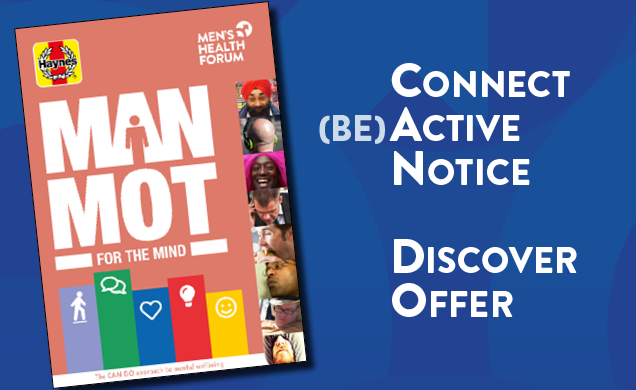 What is International Men's Day?
Every year in the UK, the day is marked by more and more women, men and organisations across the country.  Across November there are Parliamentary debates, policy launches, employer days, community events, health days, business events, staff support days, debates, student events, political events, lectures, research launches, gigs, charity promotion days,  book launches, mental health discussions, film showings, conferences, competitions, comedy nights, get-togethers, award announcements and charity fundraisers – the most anywhere in the world.
Many take the opportunity to communicate key health messages to the men in their workplace or organisation - at the Men's Health Forum we try to provide the resources top help you do this including our popular Man Manuals which you can buy off-the-shelf or in custom formats.
The three core themes for International Men's Day in the UK are:
Making a positive difference to the wellbeing and lives of men and boys
Raising awareness and/or funds for charities supporting men and boys' wellbeing
Promoting a positive conversation about men, manhood and masculinity
How we can help