Men's Health Week 2015
Men's Health Week 2015 will take place 15 - 21 June across England and Wales. More about Men's Health Week 2015.
Work and Health - a look back
Men's Health Week 2014 focused on work and health, including stress and unemployment. With so many men experiencing unemployment, and statistics suggesting major health impacts from the recession, the subject was clearly important, yet far too often ignored.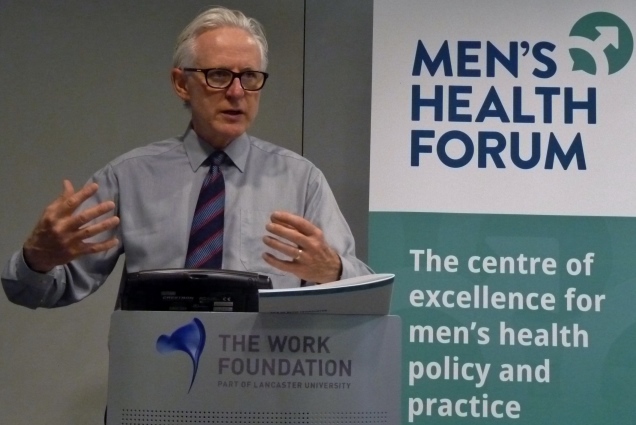 The Men's Health Forum and the Work Foundation launched 'Sick of Being Unemployed: The health issues of out of work men and how support services are failing to address them. Minister for Care and Support, Norman Lamb MP spoke at the launch event, highlighting the need for a more integrated work and health support system.
The Men's Health Forum shared a number of resources for the week:
Local Events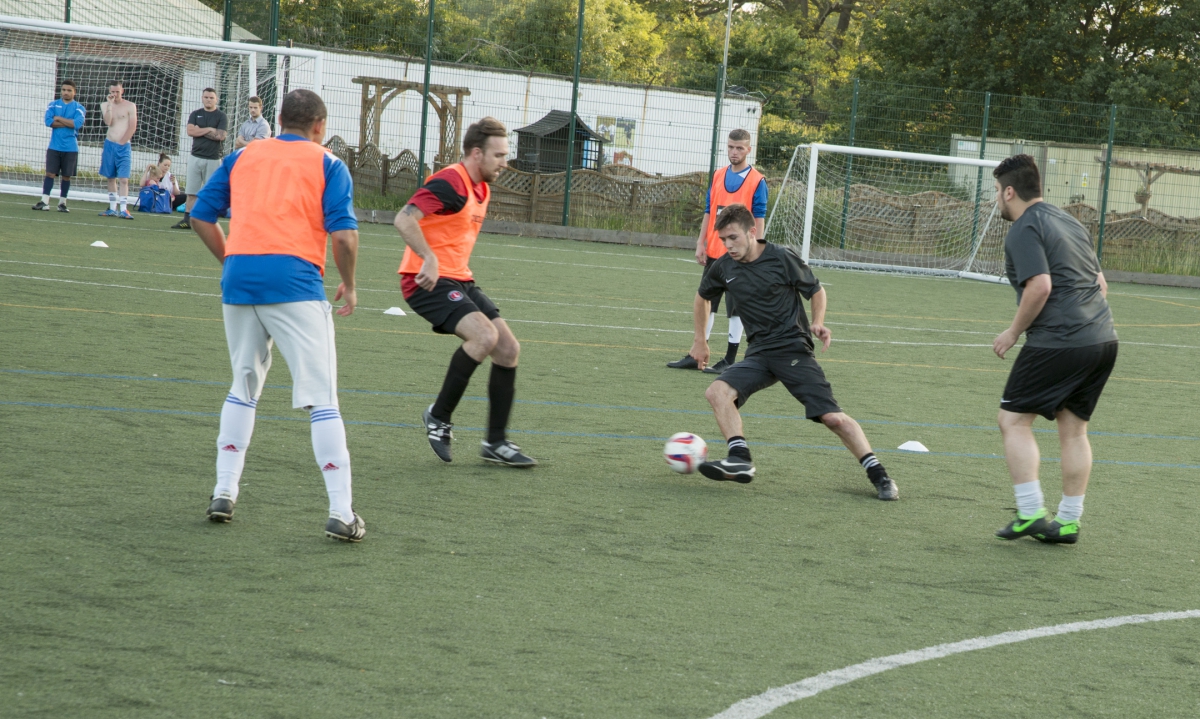 Activities and events organised by local groups form the backbone of Men's Health Week. This year was no exception, with hundreds of events across the country. A few of our favourites included:
The Royal Borough of Greenwich ran a number of Men's Health Week events, including a men only cookery club and their annual Men's Health Week 5-a-side football tournament.
Trim Down Shape Up brought a spinning bike challenge to the local shopping centre in Wigan, with Shadow Secretary of State for Health Andy Burnham taking part!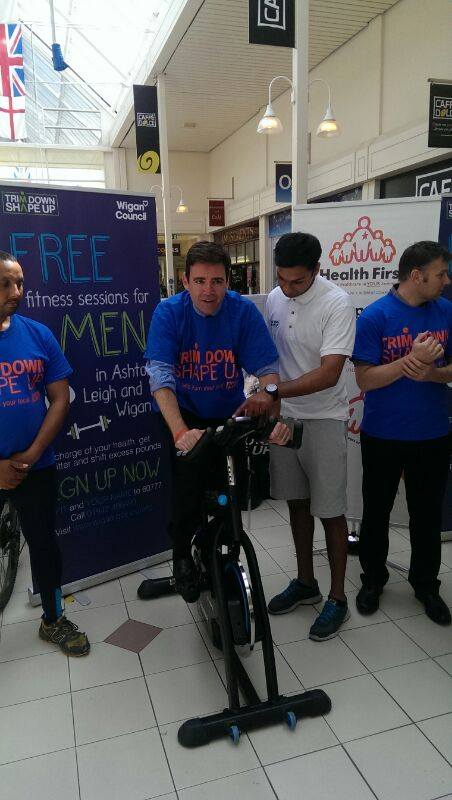 Age UK Leeds offered ping-pong sessions, a health walk and a gardening and food growing club for men.
In Bolton, Get Active Bolton held a 'Keepie-Uppy' tournament as well as talking to men about work and health. 
The Houses of Parliament Outreach Service held an event in Barnsley focusing on how people can work with Parliament on men's health issues
Liverpool Community NHS Trust handed out free 'health packs' to men across the week - including the  Lord Mayor! 
Press Coverage
As ever, Men's Health Week generated a lot of media attention, including BBC News and local newspapers across the country. Here is just a small selection of links: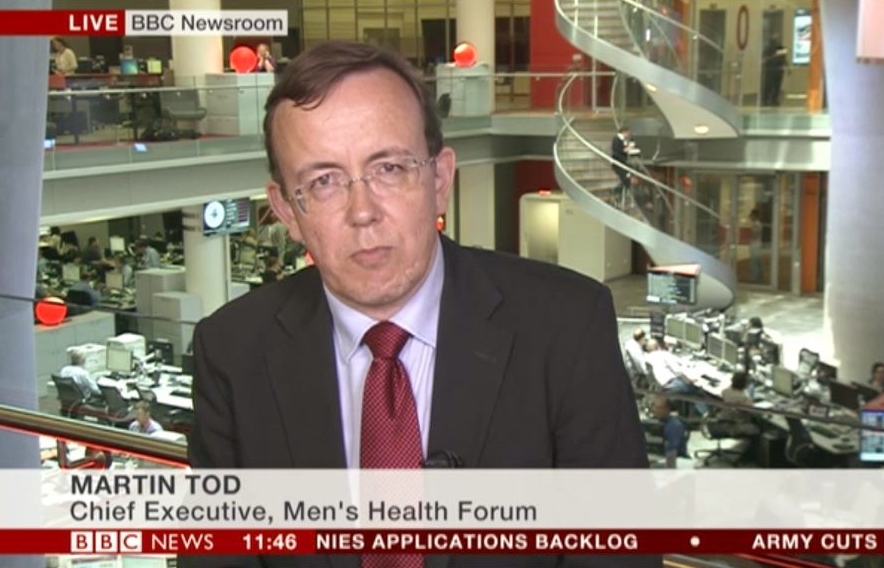 Blogs from our Partners
Many organisations carried news and blogs about their involvement in Men's Health Week.