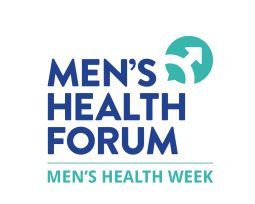 After launching a new logo and website, the Men's Health Forum has launched a new logo for Men's Health Week.
Those organising events for the week will be able to use the new logo to promote their events and show that they are part of a national Men's Health Week.
We are now working on briefings and downloadable resources for the Men's Health Week 2014 resource pack. Sign-up for Men's Health Week updates and access to the resource pack.