The Men's Health Forum and Food Nation answered the call to the Movember Foundation's Social Innovation Challenge (SIC) to tackle loneliness in men with the Men's Pie Club. The pilot project is running for two years from November 2017 and the impact of the project is being evaluated by Propel Centre for Population Health at the University of Waterloo, Canada.
Blog post 2 by Chris Stein, Men's Pie Club project team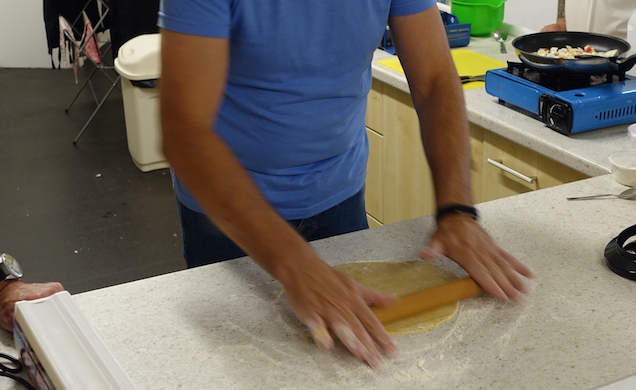 ​
How does loneliness affect men?
When I considered this, the first thoughts were loneliness could be linked to depression or other forms of poor mental health. And there are correlations but there are many more, some pretty surprising.
In 2010, academics Holt-Lundstad, Smith and Layton conducted a meta-analysis of studies on loneliness that showed, "the influence of social relationships on the risk of death are comparable with well-established risk factors for mortality such as smoking and alcohol consumption and exceed the influence of other risk factors such as physical inactivity and obesity." Comparable mortality risks to smoking and drinking? Potentially more lethal than physical inactivity and obesity? Are we not constantly hit with messages to move more and eat less? I can't recall the last time I saw a public health message saying "Catch up with a friend to improve your health"!
Again the physical health impact of loneliness is reflected cross-culturally. Dr Jaremka from Ohio State University, showed there was a correlation between self-reported loneliness heart disease, type 2 diabetes, arthritis and an elevated risk of attempted suicide. 
I am not going to labour a point here. It is enough to say that loneliness affects a number of people, both physically and mentally.
What is the Social Innovation Challenge? 
The Movember Foundation is well aware of these challenges and are well placed to take a global view of the issue to better understand what could work, both at a country level and a global level, to address the issue. "We know that in their 30s, men tend to start letting go of key relationships," says Craig Martin, Global Director, Mental Health & Suicide Prevention, The Movember Foundation. "This is having a far-reaching and very negative impact because social relationships are a key protective factor for men against anxiety, depression and potentially suicide. We need to tackle this issue, and fresh ideas are needed because the status quo isn't working for men."
And so, the Movember Foundation called for innovative, outside-the-box ideas that could lead to game-changing products or services to increase the quantity and quality of men's relationships, thereby strengthening their sense of belonging to improve mental wellbeing.
The Men's Health Forum teamed up with Food Nation to put together a funding bid to launch their innovative idea, but to find out more you'll have to wait until the next blog post.
In the meantime, why not catch up with a friend to improve your health!