---
Masculinity? It's a skeuomorph, mate.
It's easy to think that we've heard it all before when it comes to masculinity. Is it in 'crisis'? Is it 'toxic'? Is any of this really helping?
But Grayson Perry, the artist and author of The Descent of Man, did break new ground at the landmark conference Engendering Men's Health held at University College London earlier this month.
Do you know what a skeuomorph is? No, me neither. But that's what masculinity is. Convincing argument too.
Peter Baker of Global Action on Men's Health, one of the event organisers, reports in a fascinating blog on Grayson's talk as well as the other discussions. To find out more, follow: Let's see what shit men have been up to today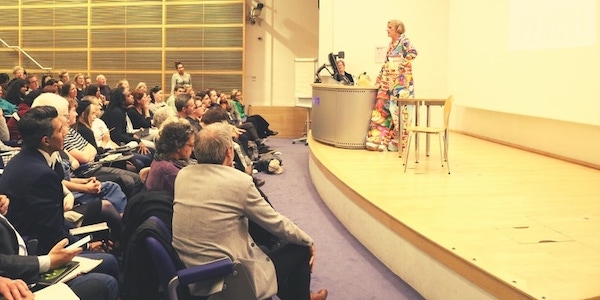 The Men's Health Forum need your support
It's tough for men to ask for help but if you don't ask when you need it, things generally only get worse. Especially during a major pandemic like Covid-19. So we're asking.
Men appear more likely to get Covid-19 and far, far more likely to die from it. The Men's Health Forum are working hard pushing for more action on this from government, from health professionals and from all of us. Why are men more affected and what can we do about it? We need the data. We need the research. We need the action. Currently we're the only UK charity doing this - please help us.
Here's our fund-raising page - please chip in if you can.