The Men's Health Forum are reaching out to farmers in Wales - in Welsh.
Ffit i Ffermio, the Welsh version of the popular Fit For Faming manual, is our first publication in another language. The manual is double the usual size as it includes both English and Welsh text and comes complete with all the contacts farmers in Wales might need.
The manuals, developed with the Farming Community Network and funded by Conwy Cynhaliol (Conwy Rural Partnership), will be distributed to all farm holdings in Conwy County and will also be shared with relevant organisations.
Meira Woosnam, rural enabling officer for Conwy Cynhaliol said, 'Having seen the very good work that Farming Community Network have done in the UK, we felt it important that we did something locally in Conwy to support our agricultural sector.
'Health and wellbeing is becoming more and more apparent in the media with the struggles of day to day life we decided to work in partnership with FCN and develop the book.'
Dafydd Jones of the Farmers Union of Wales said, 'As an industry there are dark and difficult times, and often sharing the worry and distress with someone else is one step forward to overcome the barriers and deal with it.
'With the help of this booklet which has extensive knowledge of where to get advice and how to try to cope with a matter whether it's personal, work or health, I hope it will benefit many.'
The project received funding through LEADER, which is part of the Welsh Government Rural Communities - Rural Development Programme 2014-2020, funded by the EU's European Agricultural Fund for Rural Development and the Welsh Government.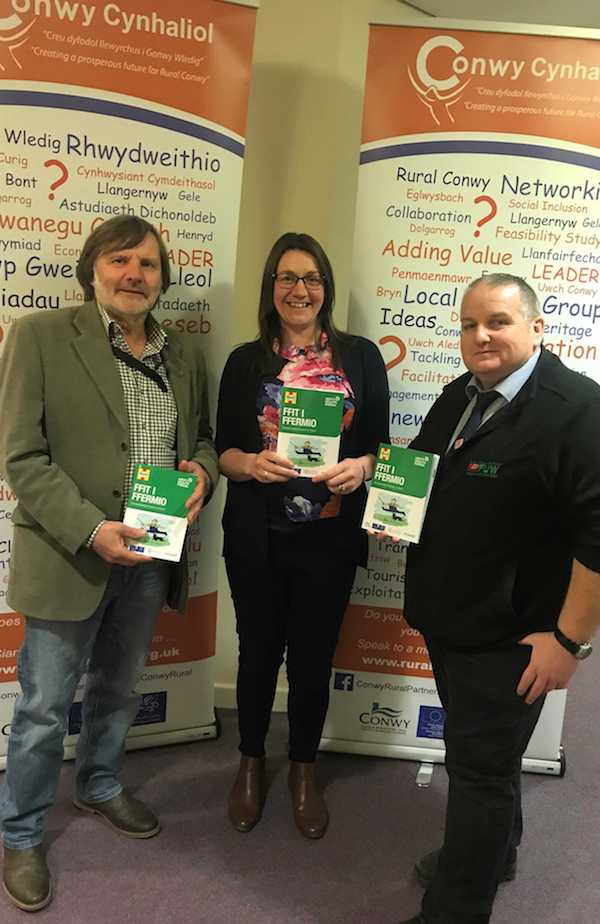 ​