---
Nigel: 'A pharmacist saved my life'
Pharmacists aren't just for aspirin, you can get a lot good advice too. For Haringey man Nigel Brown, it saved his life.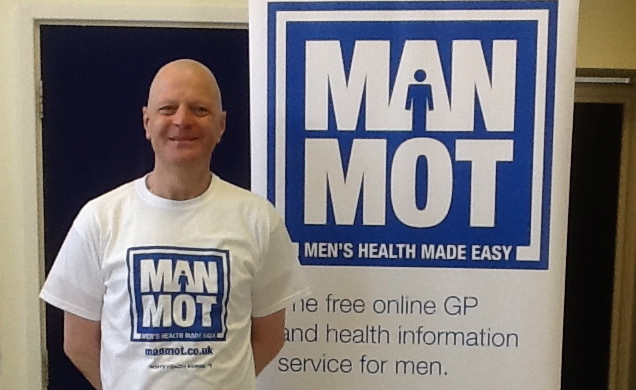 In December 2010, I had a cold. That wasn't unusual. I worked in a hot kitchen. But this one just lingered on and eventually I went to the pharmacist to get some cough mixture.
I don't know what it was. Perhaps it was the way I looked but I didn't think I looked any different. She asked me when i'd last seen a doctor. I said 'about 20 years ago'. She told me I'd better go.
I went to see the GP the next day. I don't know why. Normally I wouldn't have bothered. The GP said he didn't like the look of my blood tests. Me and what he was seeing in the tests didn't match. I went for repeat tests the same day and he called me that evening. That got me worried. Doctors don't normally call you in the evening.
'I don't think you'll last Christmas'
I went back. My blood pressure was sky high. My creatinine count - a test that shows kidney function - was over 1,000. The usual level apparently is 100-120. The GP said: 'I think you've got chronic kidney failure and to be honest I don't think you'll last over Christmas.'
He phoned the Royal Free Hospital and then watched me as I phoned a mate and asked him to take me to the hospital. The GP gave me a note and I went. The hospital told me to send my friend home because I wasn't going anywhere.
The next morning I saw the renal and kidney consultant. She told me that without intervention I had about a week to live. I still couldn't believe it. I didn't think I had any symptoms. I was a bit breathless but thought that was the cold.
They got my blood pressure down and over the new year, I was put on a dialysis machine. I learned how to do the dialysis at home. I was on dialysis for 18 months - 13 and a half hours a night. I felt so much better on dialysis that it made me realise just how tired and run down I had been before.
My kidney failure was caused by high blood pressure and the fact that my kidneys were small to begin with. I'd had a terrible lifestyle - smoking, drinking, eating rubbish and working 90 hours a week. 
After a couple of false alarms, in February 2012 I got a call saying they had a live kidney donor for me. I felt fantastic immediacy after the transplant. I woke up almost immediately and after a day I wanted to be discharged. You're supposed to stay in a week but in the end they let me go after three days.
Now it's still going well. I have a few side-effects from the medication but they're not common. I'm a very lucky man. I met the right people at the right time.
I tried to go back into the kitchens but it wasn't possible so I volunteered to be a Haringey Health Champion. I've had a lot out of the NHS and this is my chance to give something back. Now my thing is to get people to look at their lifestyles. They call kidney disease the silent killer but it's not the only thing that can creep up on you.
I don't know what I would have done without the NHS. The staff have been fantastic. That pharmacist saved my life. But most of all I'm grateful to the NHS itself, for the fact that it's free. The costs of my treatment are astronomical. It's thanks to the NHS that I'm both alive and not bankrupt.
Nigel Brown is a Haringey Health Champion and an ambassador for Haringey Man MOT.
This article reflects the experience of the individual. It is not health information from the MHF under the terms of the NHS England Information Standard.
The Men's Health Forum need your support
It's tough for men to ask for help but if you don't ask when you need it, things generally only get worse. Especially during a major pandemic like Covid-19. So we're asking.
Men appear more likely to get Covid-19 and far, far more likely to die from it. The Men's Health Forum are working hard pushing for more action on this from government, from health professionals and from all of us. Why are men more affected and what can we do about it? We need the data. We need the research. We need the action. Currently we're the only UK charity doing this - please help us.
Here's our fund-raising page - please chip in if you can.