---
Covid-19 Statistics: Vaccination
So far, men are less likely to get the vaccine.
Men appear less likely to get the vaccine.
The charts below show that in all age groups of men of working age (under 65), fewer men are being vaccinated than women. The gender gap is wider for the second dose than the first.
The gap is most pronounced in people in their 30s and 40s. This data is from the ONS. The NHS uses a slightly different data set but the proportions are similar.
Men not more 'vaccine-hesitant'
All this is despite the fact that men, like women, are very pro-vaccine in the UK. Only 4% of men 'vaccine-hesitant' (the same figure as for women). 'Vaccine-hesitant' adults are those who:
have been offered a vaccine and decided not to be vaccinated
say they are very or fairly unlikely to have a vaccine if offered
or say "neither likely nor unlikely", "don't know" or "prefer not to say" to the question "if a vaccine for the coronavirus (COVID-19) was offered to you, how likely or unlikely would you be to have the vaccine?"
Vaccine take-up
These charts show the proportion of men and women who have had the first and second dose of the vaccine up to the week-ending 23 July 2021 (week 29)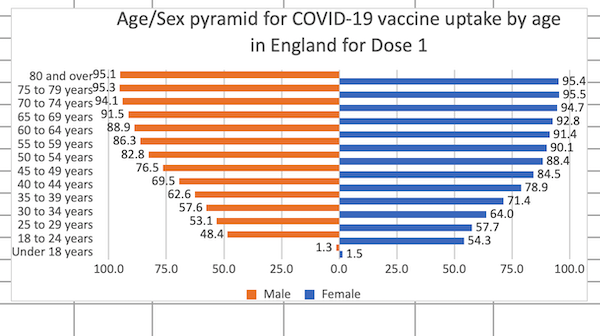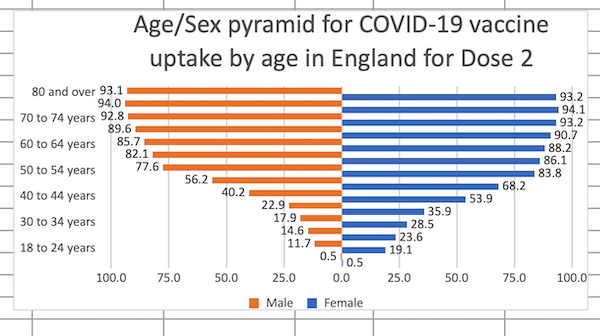 The vaccine gender gap
These charts show the difference between the proportions of vaccinated men and women in percentage points.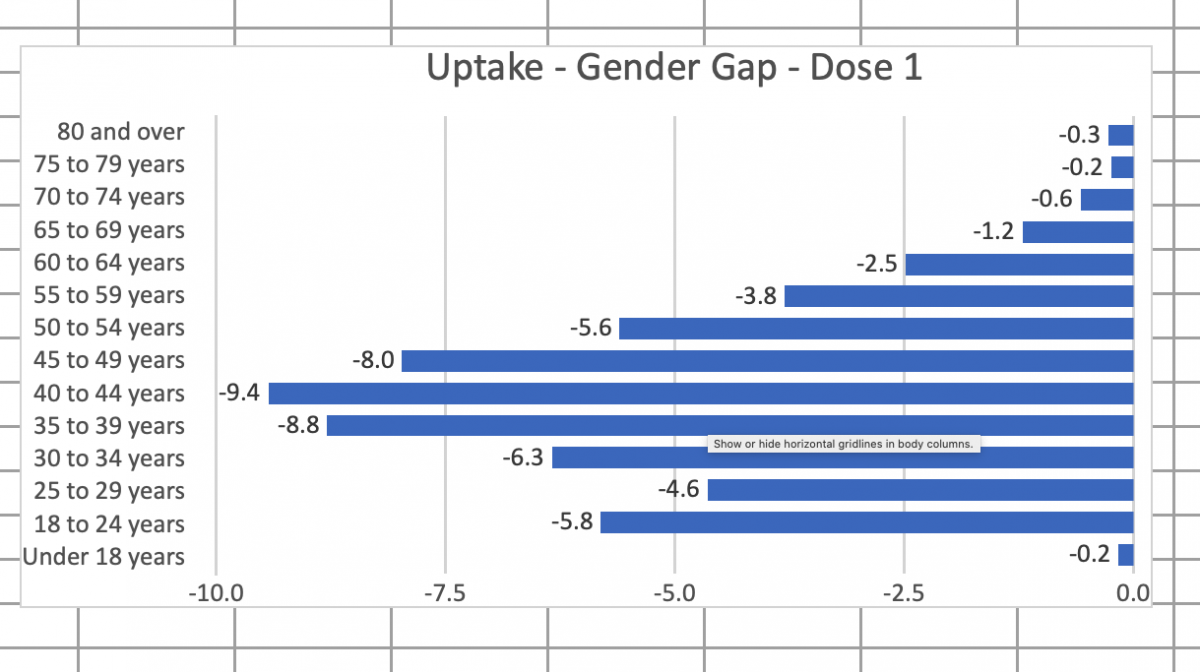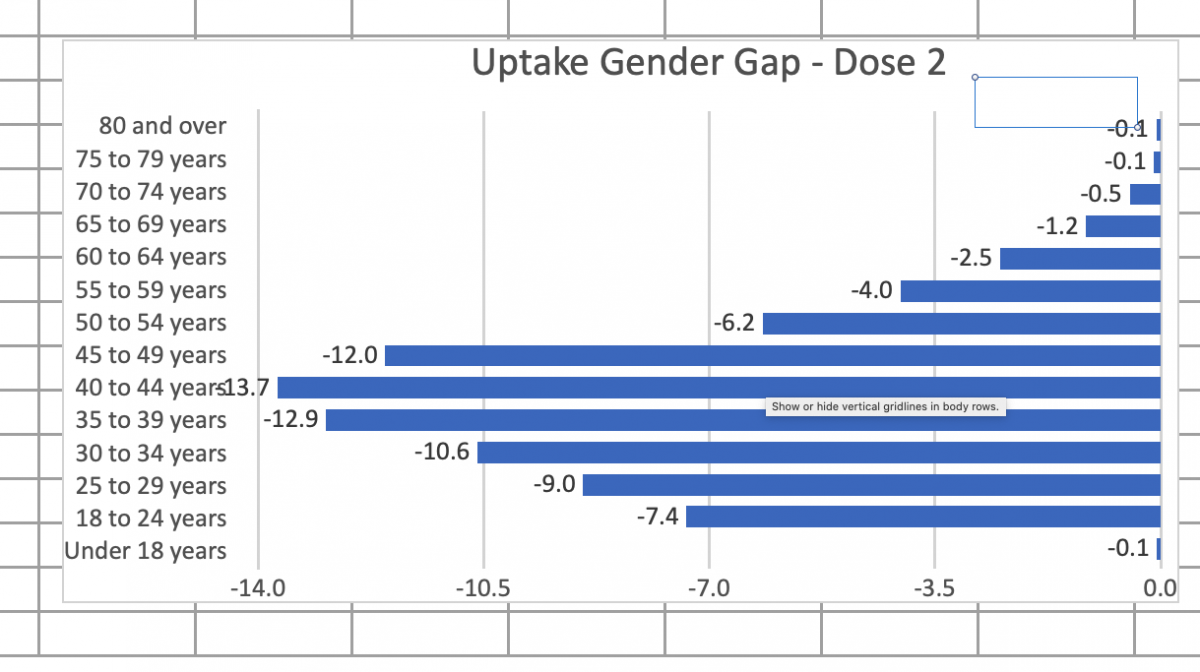 ​
The Men's Health Forum need your support
It's tough for men to ask for help but if you don't ask when you need it, things generally only get worse. Especially during a major pandemic like Covid-19. So we're asking.
Men appear more likely to get Covid-19 and far, far more likely to die from it. The Men's Health Forum are working hard pushing for more action on this from government, from health professionals and from all of us. Why are men more affected and what can we do about it? We need the data. We need the research. We need the action. Currently we're the only UK charity doing this - please help us.
Here's our fund-raising page - please chip in if you can.