---
Justin: 'I feared being found out as gay'
Justin, now in his 40s, has found the gift of empathy and like-minded souls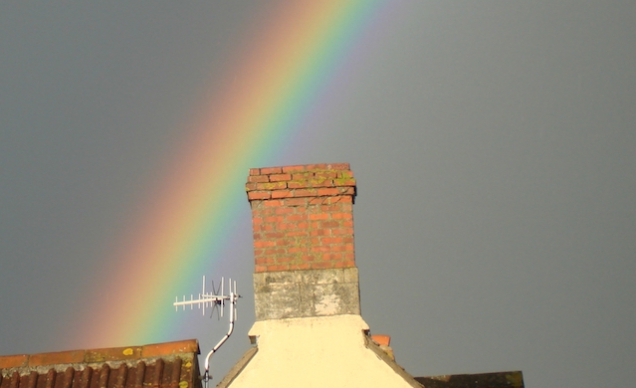 I don't know when I first realised I had mental health issues. I just know I didn't feel right inside. I never could feel happiness in the smallest of things.
I have had several lapses in my mental health – my first at 16 and my current at 43 - all marked by personal seismic incidents in my life course. I came from a stoic family where emotions were kept in check: unfortunate for me being the gay vocal emotive one – the runt of the litter. Living in the 80s still in the infancy of my gayness, the only way I could understand that what meant being gay was by proxy through music, film and art. These offered virtue in my solitude that I was not unaccompanied.  
I never had or heard of a support group or thought to seek out one for fear of being 'found out'. So it might sound strange that at this stage of my life, I would go on a Personal Development course with The Rainbow Project. You would think that life should have taught you all you ought to know about yourself by now.
A diversely-aged motley crew established. In the faculty of brotherhood and true faith, over the 8 weeks each of my kindred fellow travellers began to recount their own stories.
As you age, you become nostalgic. But there is something special about communing with like-minded souls and having that facility to create empathic bonds. Isn't that the undeniable breath-taking gift of humanity? Is it possible to calculate the impact of such?
As men, we do have a certain lack of this in our liaisons. But when you find that moment, it lasts forever!
This article reflects the experience of the individual. It is not health information from the Men's Health Forum under the terms of the NHS England Information Standard.
The Men's Health Forum need your support
It's tough for men to ask for help but if you don't ask when you need it, things generally only get worse. Especially during a major pandemic like Covid-19. So we're asking.
Men appear more likely to get Covid-19 and far, far more likely to die from it. The Men's Health Forum are working hard pushing for more action on this from government, from health professionals and from all of us. Why are men more affected and what can we do about it? We need the data. We need the research. We need the action. Currently we're the only UK charity doing this - please help us.
Here's our fund-raising page - please chip in if you can.