---
Kevin: 'Get a health check'
Haringey man Kevin says an NHS Health Check is easy.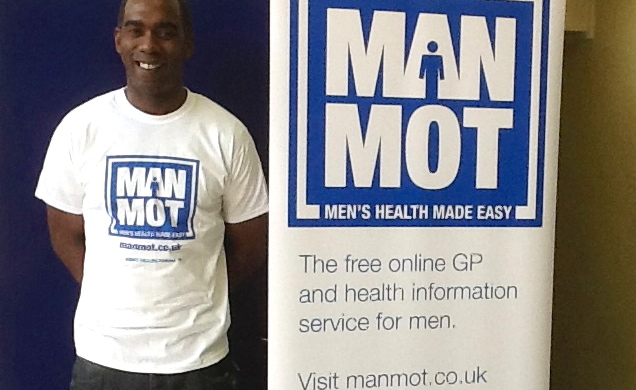 I'm in my early forties and to find out that in the UK a man under the age of 75 dies every five minutes was a bit of a shock.
Like most guys I would only go to doctors when there was something that actually affected my ability to go about my daily life or if the pain was too much. So I took advantage of an NHS Health Check which are available to men over 40. In Haringey, the health checks are being delivered by GPs and by the Tottenham Hotspur Foundation (THF).
The health check was simple - less than 20 minutes. I got a print out of my Body Mass Index (BMI) with one of THF health professionals who informed me that excess weight and obesity in adults increases the risk for many diseases and health conditions such as hypertension (high blood pressure), type 2 diabetes, gallbladder disease, respiratory problems, osteoarthritis, stroke and coronary heart disease. 
Information like this helped me make changes in my lifestyle! Not only this. I was advised what type of food to avoid along with loads of other useful tips like to reduce my intake of both saturated fat and cholesterol. Cholesterol can build up on the walls of your arteries. This build up over time can cause narrowing of the arteries.
Guys, we're reaching a certain age where we need to seriously look after the one body we have. One thing can easliy lead to another so something like one simple health check can save your life. Get one.
Man MOT 
It would be great if access to health information was as easy as a phone call. Now I've discovered that it is. The ability to access information online from a GP is now available through the Men's Health Forum's Man MOT service. I took the opportunity to volunteer to spread the word about Man MOT. 
Kevin is training to be a Haringey Health Champion and is an ambassador for Haringey Man MOT. 
The MHF's Man MOT service offering text chat to a GP and lots of other information began in spring 2014 in Haringey.
The NHS Health Check programme: everyone aged 40-74, without a preexisting condition should be invited once every five years to have a check to assess their risk of heart disease, stroke, kidney disease and diabetes and be given support and advice to help them reduce or manage that risk. Ask your GP about it if you haven't had an invitation. Or click for more on NHS Health Checks from the NHS.
/manmotGo to Man MOT if you don't live in Haringey
This article reflects the experience of the individual. It is not health information from the MHF under the terms of the

NHS England

Information Standard.
The Men's Health Forum need your support
It's tough for men to ask for help but if you don't ask when you need it, things generally only get worse. Especially during a major pandemic like Covid-19. So we're asking.
Men appear more likely to get Covid-19 and far, far more likely to die from it. The Men's Health Forum are working hard pushing for more action on this from government, from health professionals and from all of us. Why are men more affected and what can we do about it? We need the data. We need the research. We need the action. Currently we're the only UK charity doing this - please help us.
Here's our fund-raising page - please chip in if you can.