---
Men without children
Do you want kids? Counsellor Robin Hadley argues that men without children can be as 'broody' as women and links childlessness with depression.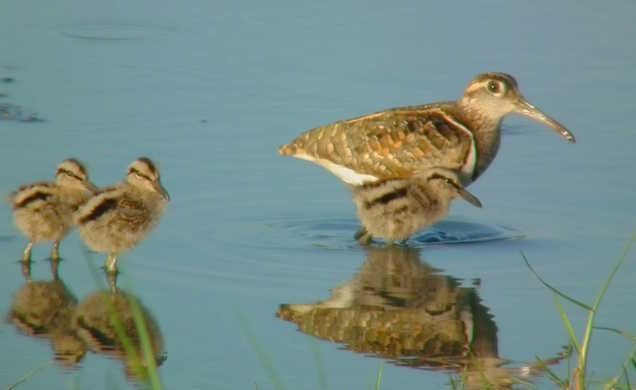 Do you have children? Or want them?
I am an involuntarily childless man. I always expected to be a dad and there have been times in my life when becoming a father was 'on the cards.' My reactions to my 'broodiness' have included: anger, depression, elation, guilt, isolation, jealousy, relief, sadness, yearning, and withdrawal.  
When I was growing up in a working class area of Manchester, my parents could always close down any boundary-pushing request with the words: 'You will understand when you are a parent and have to say no!' I am now in my 50s and will never be in that position. 
My desire to become a father peaked in my mid-30s, a time when I felt out of sync with my peers. I felt on the edge of my social circle whose focus was increasingly centred on children and parents. I became jealous of one of my friends who became father. I told him, 'You have the life I should have had.' During my 30s and early 40s I could only talk about the frustration and angst I had with my partner. In my 40s, I changed career and trained as a counsellor. It was the research project for that qualification that lead me in to investigating men's desire for fatherhood. 
I have since completed a further two research projects looking at male broodiness and the implications of not becoming a father. They're listed below. I believe this issue is important on two levels. 
Very little information
Firstly, an increasingly ageing population and declining fertility rate has serious implications for both individuals and institutions as demand for both social and health care services increase with age. Recent reports have projected that in the UK there will over a million people aged 65 and over without children by 2030. As men are now living longer than ever it is likely there will be more childless older men. This is important because most informal care for older people is undertaken by their adult children .  
Secondly, people assume they can reproduce and although some cannot, or chose not to, the majority of people want to become parents. For men and women finding they are infertile has a massive impact on their emotional, social, psychological, economic, and physical state. Research shows that, post infertility treatment, men who did not become fathers suffered poorer mental health than those who had become fathers. A Swedish statistical study found that that lone childless men, and lone non-custodial fathers, had an increased risk of death through suicide, addiction, injury, external violence, poisoning, lung and heart disease. 
My first research project looked at how the desire for fatherhood affected men. It turns out that there is very little information on men's experience of wanting to be a father. I decided that I had to find out what men who wanted to be dads felt, and interviewed 10 men aged 33 to over 60. Fatherhood was viewed as a re-connection, repayment, repeat or replacement of childhood experience. 
An opportunity lost
The younger men expressed both fear and excitement in their attitude to potential fatherhood while the older men were wistful about an opportunity lost. All the men reported having experienced depression: eight of the men thought that childlessness was an element in their mental health. The men also talked about feeling bereaved and isolated and some indicated issues with alcohol and substance abuse. My second study showed childless men (59%) were nearly as 'broody' as childless women (63%). In addition, the men had higher levels of anger, depression, sadness, jealousy and isolation than equivalent women did.
There has been a common statement made by the men in my research, 'This is the first time I have spoken about this.' I hope I have shown that men are very interested in becoming a father but it seems that to express those thoughts and feelings publicly is very difficult. I think it is very important for men, women, and society as a whole, that men's feelings and thoughts concerning fatherhood are recognised and acknowledged as valid. Failure to do so has vast implications for both individuals and society. Bottling things up and being unable to express one-self for fear of being humiliated or mocked is not healthy for men or those around them. 
Robin's research:
Hadley RA. Involuntarily Childless Men: Issues surrounding the desire for fatherhood [Dissertation]. Manchester: The University of Manchester; 2008.

Hadley RA. Navigating in an Uncharted World: How does the desire for fatherhood affect men? [Dissertation]. Manchester: The University of Manchester; 2009.

Hadley RA. Life without fatherhood: a qualitative study of older involuntarily childless men [PhD]. Keele: Keele University; 2015
​Other references:
Pickard L, Wittenberg R, King D, Malley J, Comas-Herrera A. Informal Care for Older People by their Adult Children: Projections of Supply and Demand to 2041 in England. London: The London School of Economics and Political Science, 2009.
McNeil C, Hunter J. The Generation Strain. The collective solutions to care in an ageing society. London: Institute for Public Policy Research; 2014.
Pickard L, Wittenberg R, Comas-Herrera A, King D, Malley J. Mapping the Future of Family Care: Receipt of Informal Care by Older People with Disabilities in England to 2032. Social Policy and Society,. 2012;11(4):533-45.
Greil AL, Slauson-Blevins K, McQuillan J. The experience of infertility: a review of recent literature. Sociology of Health & Illness. 2010;32(1):140-62.
Fisher JRW, Baker GHW, Hammarberg K. Long-term health, well-being, life satisfaction, and attitudes toward parenthood in men diagnosed as infertile: challenges to gender stereotypes and implications for practice. Fertility and Sterility. 2010;94(2):574-80.
Weitoft G, Burström B, Rosén M. Premature mortality among lone fathers and childless men. Social Science & Medicine. 2004;59(7):1449-59.
The Men's Health Forum need your support
It's tough for men to ask for help but if you don't ask when you need it, things generally only get worse. Especially during a major pandemic like Covid-19. So we're asking.
Men appear more likely to get Covid-19 and far, far more likely to die from it. The Men's Health Forum are working hard pushing for more action on this from government, from health professionals and from all of us. Why are men more affected and what can we do about it? We need the data. We need the research. We need the action. Currently we're the only UK charity doing this - please help us.
Here's our fund-raising page - please chip in if you can.