It's just two months to go until Men's Health Week which takes place from the 15th to 21st June.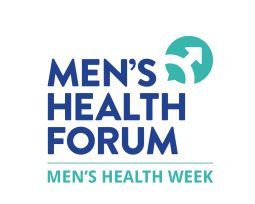 Sign-up for Men's Health Week updates and access our resource pack as soon as it comes available.
This year we're focusing on healthy living for men, challenging men to:
Look after their relationships and wellbeing
Don't smoke
Drink sensibly
Be active
Watch their weight
Turn up to their NHS Health Check
We're finalising downloadable resources for Men's Health Week 2015 resource pack.
This year Men's Health Week is supported by our new manual Eat. Drink. Don't Diet, a new man manual for men to help with healthy eating. The brand new edition of our Man manual is available to pre-order now.
More Info: