---
'Covid-19 has shown just how much men's groups are needed'
Kenny has been running men's groups for over 20 years. He says Covid-19 has taken away our distractions.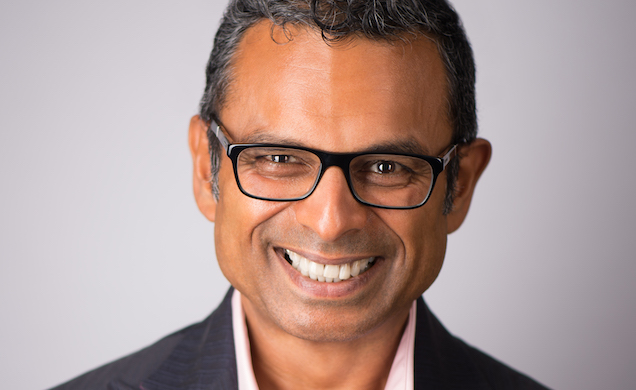 I think things are shifting in the 'manosphere'. It's going mainstream.
Men who wouldn't look at themselves are now. The distractions aren't there any more. I'm seeing that in private clients and groups.
Lockdown is familiar to me. I was a refugee from Uganda. We left when I was seven. We had to go into hiding as the family was on the death list. It all came back to me. I'd had a privileged lifestyle in Uganda but when we arrived in the UK it was very different and we were proper poor.
I now run a daily check-in group online at 12.30. It lasts an hour. I try to be there every day. I'm trying to set up the groups as a charity now to keep it separate from my private work as a personal and professional development consultant.
Sex is a big one
Sex is a big one under lockdown. People didn't used to need to talk about it. Now it's about too much or too little or people using it to take the edge off - a form of self-medication. Divorce has come up too.
Violence has come up and neglect and abuse in childhood. It can be darker than before.
Being in lockdown re-traumatises people who have lived unpleasant domestic situations at home as children or at boarding school. People are addressing the stuff they can't get away from as they literally can't get away from it. All the avoidance strategies we've relied on for years are no longer available.
Finance comes up. The attitude has changed from 'every man for himself' to a more caring and sharing approach.
Groups help people realise they're not alone. They get feedback and understand they're not weird. We talk about whatever it is that's going on and we'll try to name what we're talking about to disempower it.
Nobody can punch me online
There are pros and cons to working online. Nobody can punch me online. Sometimes in a room when you're working with anger you need to take your time. Now I can be more direct.
But at the same time you need to remind people not to check their social media.
Online you see everyone's face which can make it easier to facilitate. I invite people to speak and that helps too. It's better paced. Everyone gets to speak. I remind them to breathe too when it gets difficult.
We have people from all over the world in the online groups. This cultural mix I think is very healthy. The Brits can be very obsessed with class and this cuts through that. I grew up in west Wales which was a very close working-class community and that's what I'm trying to recreate in the groups. The English middle-class often don't have this closeness or community - they're impoverished as far as community is concerned. It's unfair. Money and education doesn't mean you're sorted.
Game-playing
More younger men - 20 somethings - are joining online. They're trying all that pick-up artists stuff and then they come to us when they realise that all that game-playing doesn't make you feel better. But we've also had older men who are effectively parented by younger men who are more used to communicating honestly. The older men who come love it. A man in one of our groups died recently and the group couldn't attend the funeral.
The other side of Covid-19, I'll still be running online groups. But the point is that Covid-19 has shown just how much groups like this are needed.
My ambition is that one day these groups, on and offline, become as common as twelve step groups and that nobody will remember who I am.
This article reflects the experience and the views of the individual. It is not health information from the Men's Health Forum under the terms of the NHS England Information Standard.
The Men's Health Forum need your support
It's tough for men to ask for help but if you don't ask when you need it, things generally only get worse. Especially during a major pandemic like Covid-19. So we're asking.
Men appear more likely to get Covid-19 and far, far more likely to die from it. The Men's Health Forum are working hard pushing for more action on this from government, from health professionals and from all of us. Why are men more affected and what can we do about it? We need the data. We need the research. We need the action. Currently we're the only UK charity doing this - please help us.
Here's our fund-raising page - please chip in if you can.