---
FAQs: the Covid-19 vaccine
FAQs on the various vaccines for Covid-19 (Updated 24th January 2022)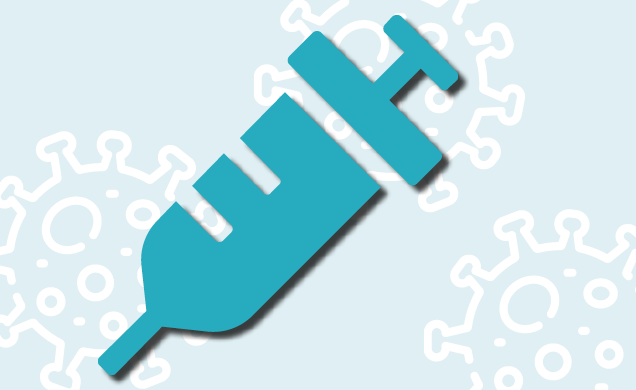 This page is about the Covid-19 vaccine. For more information living with the virus now, see Covid basics: Living with the virus. For more on the virus itself including symptoms, tests etc, see FAQs Covid-19 (the virus). 
A vaccine will considerably reduce your risk of developing Covid-19 and perhaps of passing the virus on. Before any vaccine is made available all the data needs to be evaluated by the Medicines and Healthcare products Regulatory Agency.
Vaccine roll-out began on a very small scale in the UK in December 2020 and continued into 2021. An effective vaccine is the best way to protect against Covid-19 - vaccines have probably already saved hundreds of thousands of lives.
What vaccines do we have ?
A number have been developed worldwide . The UK is using the Pfizer/BioNTech vaccine, the Oxford/Astra Zeneca and the Moderna vaccine. All three have passed the MHRA's strict quality, safety, and effectiveness tests. The Oxford/Astra Zeneca vaccine, which the UK helped fund, is far cheaper (AZ say they are not selling at a profit) and easier to store. The Janssen one-dose vaccine has also been approved by the MHRA but is currently unavailable.
Available to anyone over 12, the vaccine is given in two doses, the second dose about 8-12 weeks after the first. Boosters are also available about two months after the second dose. Details here.
The government say: 'It may take a week or two for your body to build up some protection from the first dose of vaccine. Like all medicines, no vaccine is completely effective, so you should continue to take recommended precautions to avoid infection. Some people may still get Covid-19 despite having a vaccination, but this should be less severe.'
Maximum protection (for you) occurs a few days after the second doses. The vaccine reduces the risk of serious disease and death from Covid-19. But it still makes sense to mask up and follow social distancing and other guidelines as it's possible to catch the virus and to pass it on even if you have been vaccinated. Remember too that even if you catch mild Covid-19, you risk long Covid and a massive (6 times) increased risk of erection problems. (In other words, Covid may not kill you but it may kill your sex life.)
Where will I get the vaccine?
You can book online. Delivery centres include: 
Hospital Hubs - NHS providers vaccinating staff onsite. 
Local Vaccination Services – likely to include GP practices, local authority sourced buildings or other local facilities.  
Vaccination Centres - Large scale centres such as sports and conference venues set up for high volumes of people. 
Should I have it?
Definitely. The majority of men say they will. Given that at any given age, we're twice as likely to die of Covid-19 as women, it's a bit of a no-brainer. (And then there's the erection problems and poor sperm quality!)
Indeed, the official government body on vaccines - the Joint Committee on Vaccines and Immunisation - is explicitly encouraging men to take up the offer as promptly as possible. (Men have been highlighted alongside people from a BAME community, people with a BMI over 30 and people from poorer neighbourhoods as being at particular risk.)
These vaccines were developed quickly for the simple reason that compared to previous vaccines, more people (pretty much everyone in the world of vaccine research) and far more money were available. Vaccine trials go through three phases. Usually they're done one after the other. This time they ran alongside each other. All told, the Pfizer vaccine clinical trial size was around 45,000 people, much the same as for research into any vaccine. 
Vaccines have virtually eliminated serious and deadly diseases like diphtheria, small pox, polio, rubella, tetanus, chicken pox, measles, mumps and many strains of flu. Serious reactions are very, very rare.
Yes, there's a nasty old needle (1 in 4 of us suffer from Aichmophobia - fear of needles) but it's got to be worth it to get the immunity needed to beat the virus.  It's only a little prick and over before you realise. Now where have you heard that before?
But what am I hearing about the Astra Zeneca vaccine and blood clots?
There have been reports of blood clots and low platelet counts following vaccination with the first dose of the Astra Zeneca vaccine. It is very rare. The Joint Committee on Vaccination and Immunisation (JCVI) call it an 'extremely rare adverse event'.
In total, 30 people out of 18 million vaccinated in the UK by 24 March 2021 had these clots. Seven died. Clots appear more likely in younger people. (They also appear more likely in women although more women have been vaccinated.)
It is not clear how or why this happens or even if there is a link with the vaccine. However, given that is is possible and that the risk increases with age while the risk of death from Covid-19 decreases, the JCVI is advising that it is preferable for adults aged under 30 years without underlying health conditions that put them at higher risk of severe Covid-19 disease, to be offered an alternative vaccine, if one is available.
The risk of dying is less than one in a million. One in a million is about the risk of being murdered in the next month or of dying in a road accident on a 250 mile car journey.
After I've had the vaccine, can I do what I want?
No. You still need to make choices. Any official guidelines on mask-wearing or social distancing generally apply to everyone, vaccinated or not. There are very good reasons for this.
Some people will be vaccinated and still develop Covid-19.
Some vaccinated people pass the virus on even though they don't develop serious disease themselves.
We don't know how long the current vaccines provide protection for.
So far the vaccines look pretty robust but a new variant may develop which is resistant to the vaccines we have.
We need to understand all these issues better before we make big decisions. For all the talk of vaccine 'passports', the word 'passport' is misleading. All you can prove is that you had the vaccine. For the reasons above, it is impossible to prove that you or those around you are protected.
I have an allergy.
The Anaphylaxis Campaign, the UK charity for people at risk from severe allergic reactions and anaphylaxis have pulled together some information and links.
I have had Covid-19.
The MHRA have looked at this and decided that getting vaccinated is just as important for those who have already had Covid-19 as it is for those who haven't.
How do I find out more about Covid-19?
Our information page is #staysafe
You can check the following for more specific advice for your country:
For health information, check your country's NHS site.
Date published 14/12/20
Date of last review 24/01/22
Date of next review 22/04/22

References
The Men's Health Forum need your support
It's tough for men to ask for help but if you don't ask when you need it, things generally only get worse. Especially during a major pandemic like Covid-19. So we're asking.
Men appear more likely to get Covid-19 and far, far more likely to die from it. The Men's Health Forum are working hard pushing for more action on this from government, from health professionals and from all of us. Why are men more affected and what can we do about it? We need the data. We need the research. We need the action. Currently we're the only UK charity doing this - please help us.
Here's our fund-raising page - please chip in if you can.