---
Do you have a hazardous waist?
Are you overweight? There's a very easy way to check. Get a tape measure.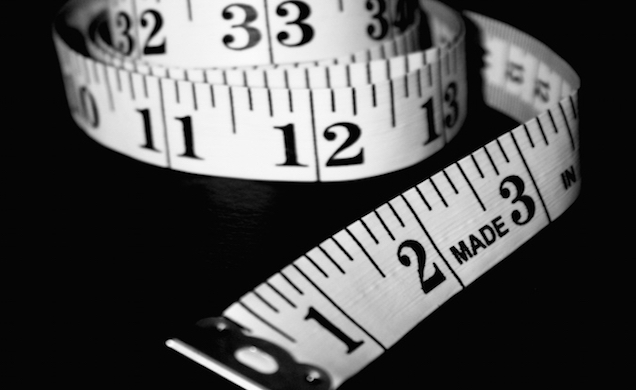 Being overweight increases your risk of heart disease, stroke, diabetes and some types of cancer. Next year in England and Wales alone around 50,000 deaths will be down to excess weight.
Find a tape measure and measure your waist. Measure around your middle at a point mid-way between the bottom of your ribs and the top of your hips (usually, this is the level of the belly button) and breathe out naturally (no holding it in.)
As a man, you have a:
HIGHER risk of health problems if your waist size is more than 94cm (37 inches) (for Asian men, it's lower: 90cm/36 inches) and 
an EVEN HIGHER risk if your waist size is more than 102cm (40 inches)
Note that this is not the same as your trouser size. If your belly is hanging over the top, a 36-inch waist might disguise a real measurement of 40+.
What about BMI?
Measuring your belly is in many ways more useful as a guide - but there's more on BMI here.
So how do I reduce my waist size?
Check out our Food and Exercise FAQs.
We don't currently post comments online but are always keen to hear your feedback.
MAIN IMAGE: Tape Measure by Pink Sherbet licensed under CC BY 2.0
Date published 13/01/21
Date of last review 13/01/21
Date of next review 12/01/24

References
The Men's Health Forum need your support
It's tough for men to ask for help but if you don't ask when you need it, things generally only get worse. Especially during a major pandemic like Covid-19. So we're asking.
Men appear more likely to get Covid-19 and far, far more likely to die from it. The Men's Health Forum are working hard pushing for more action on this from government, from health professionals and from all of us. Why are men more affected and what can we do about it? We need the data. We need the research. We need the action. Currently we're the only UK charity doing this - please help us.
Here's our fund-raising page - please chip in if you can.