---
Exercise FAQs
How to get active, the easy way.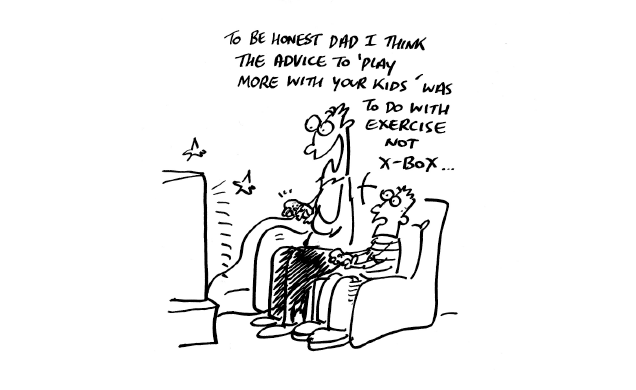 Don't underestimate it. If exercise were a drug, we'd all want to take it. Exercise boosts physical and mental wellbeing and helps you live longer. 
Scientists now reckon being inactive is even more of a health risk than being overweight.
How does activity improve health?
People who do regular physical activity have a 35% lower risk of heart disease and stroke and a 50% lower risk of diabetes and of bowel cancer. 
Regular exercisers also have a far lower risk of osteoarthritis and hip fracture. 
Best of all, exercise feels good. It boosts feel-good chemicals that raise self-esteem and helps sleep and concentration. 
Regular exercisers have a 30% lower risk of depression and of dementia.
What does 'regular physical activity' mean?
To get the full benefit, the NHS reckons you need 150 minutes a week of moderate-intensity aerobic exercise. This means exercise that makes you slightly breathless - fast walking, cycling, jogging, mowing the lawn, swimming, playing sport. The statistics on page 17 about the benefits of exercise are based on these sorts of exercise levels. 
And, if your exercise goal is to lose weight, you probably need to do more than this.
But - and it's a very big but - anything is better than nothing.
Try walking. Walking reduces the risk of heart disease by a third. The further and faster you walk the better but even walking just 5-6 miles a week at a very slow pace (2 miles per hour) will help reduce risk. Little and often is fine. 
Get a pedometer to count your steps. If you want a target, aim for 10,000 steps a day.
Stretching and strengthening muscle is also important. Again, this doesn't have to be vigorous. Yoga is fine.
Do I need to lose weight?
Being overweight increases your risk of heart disease, stroke, diabetes and some types of cancer. Next year in England and Wales alone around 50,000 deaths will be down to excess weight. 
So get the tape measure out. As a man, you have a:
HIGHER risk of health problems if your waist size is more than 94cm (37 inches) and an 
EVEN HIGHER risk if your waist size is more than 102cm (40 inches)
I haven't got time.
Build exercise into your everyday life:
Get off the bus/train/tram a stop or
two early 
Park the car and walk
Cycle instead
Use the stairs
Exercise in your lunch-break
Exercise at home or in the park - you don't need to go to a gym
Play more with your kids
Get into housework and gardening
Walk and talk (on the phone or with colleagues).
Can work help? Some employers have a gym or offer gym membership or cycle-to-work schemes.
Combine exercise with your social life by joining a gym, club or team. Increasingly, there are sports opportunities for people of all ages and abilities. But make sure you're fit enough to avoid injury. 
I haven't exercised for years.
Take it easy. Often new exercisers find that their heart and lungs rise to the challenge quicker than the skeleton and muscles. Result: they get injured (and give up). 
When you start over, the only thing you really need to focus on is not getting injured. Warm up properly, build up slowly and don't do more today than you will be able to do tomorrow. 
So start with a nice walk.
Where can I find out more?
Read our Fitness FAQs for more on walking, jogging and other easy forms of activity.
We don't currently post comments online but are always keen to hear your feedback.
This content is wholly based on the Men's Health Forum's The Man Manual which was prepared in line with the NHS England Information Standard of which the MHF is a member. Follow the links for more information or to buy copies.
Date published 19/06/15
Date of last review 30/04/15
Date of next review 30/04/18

The Men's Health Forum need your support
It's tough for men to ask for help but if you don't ask when you need it, things generally only get worse. Especially during a major pandemic like Covid-19. So we're asking.
Men appear more likely to get Covid-19 and far, far more likely to die from it. The Men's Health Forum are working hard pushing for more action on this from government, from health professionals and from all of us. Why are men more affected and what can we do about it? We need the data. We need the research. We need the action. Currently we're the only UK charity doing this - please help us.
Here's our fund-raising page - please chip in if you can.