---
'I can't be violent, I'm a vegetarian'
The helpline teams on the domestic abuse frontline during the Covid-19 pandemic.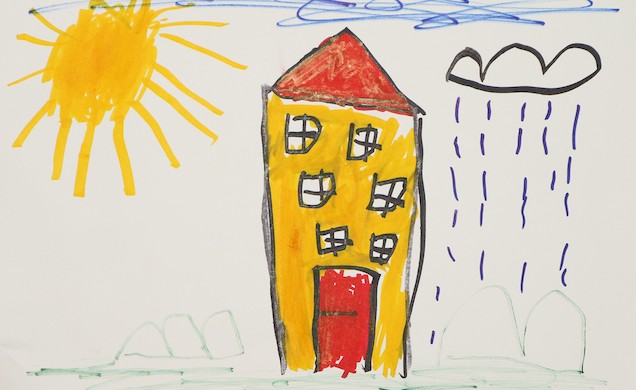 Domestic abuse has increased during the Covid-19 'lockdown' and men on both sides are affected.
Generally, women are twice as likely to experience domestic abuse as men (about 4.2% of men and 7.9% of women according to the ONS). During lockdown, the organisation Counting Dead Women estimates that domestic abuse killings have doubled. Respect, a UK domestic abuse organisation, reports similar increases in demand for its services.
The charity has two helplines, one for perpetrators and one for men on the receiving end. Calls to the Respect Phoneline, the perpetrators' helpline, have more than doubled, emails have nearly tripled and website visits have increased six-fold. Calls to the Men's Advice Line for men being abused are up 63% while emails and website visits have also more than doubled. The workload is such that the Home Office has promised additional funding which should permit more staff on each helpline.
'The wait on the helplines can be two hours,' says Ippo Panteloudakis who heads Respect's helpline service. 'If you wait that long, it shows how serious it is. The helpline teams are taking one call after another all day. There are so many emails, dozens a day, that it is impossible to answer them the same day. It takes three to five days now. We need increased capacity to meet this rise in demand.'
Lockdown makes it difficult to call
Lockdown presents particular problems for the helplines. 'For obvious reasons, we don't usually speak to someone when their partner is present but we can't do that now.
'Another issue is that sometimes we'll encourage perpetrators to leave the house and calm down. That's a key principle - if you're not with your partner, you can't abuse them - but now there's no chance of a time-out to de-escalate the situation, except perhaps in the garden shed.
'When abuser and victim are together all day, it's difficult to make a call to a helpline. That's why we're getting more written communication. You can lock yourself in the bathroom to write an email or to webchat. But obviously both email and webchat are very time-consuming compared to a call.
Usual causes of conflict are elevated
'The majority of callers mention that Covid-19 is making things worse and there's been a significant increase in people talking about suicide.
'The usual causes of conflict are all elevated at the moment - money, children, the relationship. Plus it's a new situation with no clear end date which also increases anxiety.'
Having children at home tends to exacerbate the tension. 'Children are at greater risk of witnessing violence and abuse; at the same time we're also seeing increased reports of children being violent to parents.'
Abusers asking for help
Ippo says that men abusing their partners are more likely to ask for help in the present circumstances but less likely to get it. 'Some know that having no time alone will make them more likely to abuse. But many local services have either closed completely or aren't taking new referrals.'
While many Respect-accredited services are still operating and taking new referrals, there has been a dramatic increase in demand for their services. 'What is available currently is a bit of a post-code lottery. That's why we need a national strategy for responding to perpetrators and nationwide provision of services.' The Drive Partnership, which includes Respect, is calling on government to publish and fund a domestic abuse perpetrator strategy.
'The Respect Phoneline has also heard from men considering breaking bail conditions to go back to a home they've been barred from because they have nowhere else to go. People are sleeping in the car or in a tent.'
Isolation compounded
'On the Men's Advice Line, callers also talk about a lack of services and how their feelings of isolation are compounded with the perpetrator home all the time. They can't go to a friend's and sleep on the sofa. They can't go to their parents as they're worried they might pass the virus on to someone more vulnerable.'
The police still struggle to see men as the abused party. 'We're getting some shocking reports,' says Ippo. 'One female perpetrator was brought home by the police and the male victim had to take her in. What can you do when you have a police officer at the door? We've also heard of male victims who have been locked out and told to go elsewhere by the police.'
Speak to someone
Ippo urges men who are being abused to talk. 'Speak to someone,' he says. 'Talking takes some of the intensity out of the situation. The problem is convincing men to do this. They feel stupid, stigmatised, embarrassed and not believed. They can't believe they are the victim. It goes against our idea of what it is to be a man. We need to break that barrier. It's not weak to talk.'
Just as many men who are being abused struggle to accept it, so do many who are being abusive. 'We've heard them all,' says Ippo. '"I can't be violent, I'm vegetarian" was one. Another was "I'm an angler so I can't be a perpetrator".'
For abusers too, the advice is to talk. 'We need to understand the impact of behaviour,' says Ippo. 'There may be the instant gratification of being in control, but you can't be happy when the person closest to you has fear in their eyes. It destroys intimacy. You can fool yourself that you control others but it's actually a very lonely place. When you peel away the anger, you see the vulnerability beneath. It's the need to hide this that leads to the need to control.
Abuse is a choice
'Abuse is a choice. It's not random. Abusers often say they wouldn't have done it if the kids had been there or they might hit their partner in specific places so others can't see. These choices prove they do have a degree of control. You could choose to behave non-abusively when there is relationship conflict and explore why you felt hurt or disappointed rather than punching or slapping.'
Respect hope the government will keep their promise to deliver a plan for domestic violence support after the crisis including, for example, seeing those being abused as a housing priority so that it's not the victims who have to uproot their lives, but the perpetrators who deal with the consequences of their behaviour. 'We also need to support all victims regardless of their immigration status,' says Ippo. 'They're often being abused by someone who has a more secure immigration status. It's not acceptable to refuse helping people with insecure immigration status.'
The Respect Phoneline, set up by Ippo Panteloudakis in 2004, remains one of the few of its type in the world. There's something similar in Australia and a pilot in Sweden. The Men's Advice Line began in Devon, but they were getting so many calls from outside the area, the local authority funding it asked the Home Office to take over. They awarded the service to Respect in 2007.
This article reflects the experience and the views of the individual. It is not health information from the Men's Health Forum under the terms of the NHS England Information Standard.
MAIN IMAGE: Yellow House Child Drawing by Øyvind Holmstad licensed under CC BY-SA 4.0
The Men's Health Forum need your support
It's tough for men to ask for help but if you don't ask when you need it, things generally only get worse. Especially during a major pandemic like Covid-19. So we're asking.
Men appear more likely to get Covid-19 and far, far more likely to die from it. The Men's Health Forum are working hard pushing for more action on this from government, from health professionals and from all of us. Why are men more affected and what can we do about it? We need the data. We need the research. We need the action. Currently we're the only UK charity doing this - please help us.
Here's our fund-raising page - please chip in if you can.