---
What is domestic violence?
Domestic violence can happen in any relationship and can happen to anyone.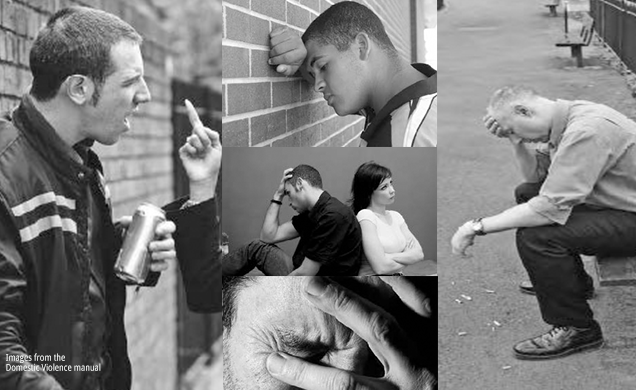 What is domestic violence?
Domestic violence is described by the Home Office as 'any incident of threatening behaviour, violence or abuse between adults who are or have been in a relationship together, or between family members, regardless of gender or sexuality.'
There are lots of different forms of domestic violence, but basically it is the misuse of power and exercise of control of one adult over another. Domestic violence may be a one-off incident or may be repeated many times - each incident helps the perpetrator gain greater power and control over the victim. Some organisations use the term 'violence', some use 'abuse'; generally the terms are interchangeable.
Victims can be men or women, and perpetrators can be men or women. Domestic violence can occur in any relationship - gay/straight, old/young.
Research suggests that gay, bisexual & transgender men experience domestic violence and abuse at slightly higher levels than heterosexual women.
Victims of domestic violence often lose the freedom to make choices about their own lives and their health, employment, finances and housing situation can all suffer.
Domestic violence deaths hit a five year high in 2017 when 173 people were killed in domestic violence-related homicides. Three-quarters of those killed by a partner, ex-partner or family member are women; suspects are mostly men.
What are the types of domestic violence?
There are different types of domestic violence. Individuals might experience one or more types, and none is more, or less, acceptable than any of the others. The following is a general list and everyone has different experiences of abuse. A great deal of abuse happens behind closed doors, the first step out of the situation for perpetrators as well as victims is breaking the silence and getting some help.
Physical abuse
Probably the easiest type of abuse to identify and includes: pushing, biting, hitting, punching, slapping, burning, strangling, and kicking or using a weapon, throwing things and ultimately, murder.
Emotional or psychological abuse
This can include:
Constant criticism and belittling comments, threats to your partner, their family, the children.
Embarrassing or humiliating your partner in private or publicly, lying, making them feel stupid or crazy.
Isolating them from friends and family, controlling where they go and what they do.
Harassing and following them, checking up on them, opening their mail, checking their mobile phone.
Verbal abuse
This can range from constant criticism, sexualised taunts and humiliation in public, through name calling to out-and-out foul mouthed abuse.
Sexual abuse
This includes all forced and unwanted sexual activity. It may also include withholding affection to 'punish' them for not obeying your rules. This can also include them feeling, or being, forced to have sex when they don't want to.
Financial abuse
Obsessive control of all monies so that they 

do not know what is being spent and when. 

Having to ask you for money and account for 

what they have spent.

Being suddenly faced 

with huge debts that they knew nothing 

about.
​You may also hear the term coercive control which Women's Aid call an act or a pattern of acts of assault, threats, humiliation and intimidation or other abuse that is used to harm, punish, or frighten their victim. Coercive control is a criminal offence.
We don't currently post comments online but are always keen to hear your feedback.
The Men's Health Forum need your support
It's tough for men to ask for help but if you don't ask when you need it, things generally only get worse. So we're asking.
In the UK, one man in five dies before the age of 65. If we had health policies and services that better reflected the needs of the whole population, it might not be like that. But it is. Policies and services and indeed men have been like this for a long time and they don't change overnight just because we want them to.
It's true that the UK's men don't have it bad compared to some other groups. We're not asking you to 'feel sorry' for men or put them first. We're talking here about something more complicated, something that falls outside the traditional charity fund-raising model of 'doing something for those less fortunate than ourselves'. That model raises money but it seldom changes much. We're talking about changing the way we look at the world. There is nothing inevitable about premature male death. Services accessible to all, a population better informed. These would benefit everyone - rich and poor, young and old, male and female - and that's what we're campaigning for.
We're not asking you to look at images of pity, we're just asking you to look around at the society you live in, at the men you know and at the families with sons, fathers and grandads missing.
Here's our fund-raising page - please chip in if you can.