---
John: 'I was depressed in the army'
John, now 32, found support when he met another soldier who had had the same experience.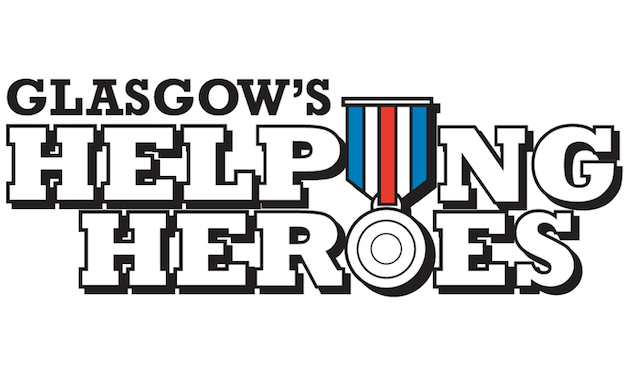 My name is John. I proudly served in the British Army Royal Logistics Corp as a chef.
My first posting was Northern Ireland. While a serving soldier I was diagnosed with severe depression.
I left the army in 2003 and my mental health and well-being was at an all-time low due to being conditioned to 'muster on through it'. I continued in this way for the next 10 years. Then in 2014 I got in touch with Glasgow's Helping Heroes.
When I attended my initial interview, I was welcomed into a small office to discuss my issues with a staff member who was ex-military. When I disclosed my current situation and how I was living, it was reassuring to hear that the staff member had lived the same experiences, had overcome their troubles with the right support and now were in a position to help people who may still be struggling. It helped me to be open and honest with them as I knew that they had lived this and it wasn't something they had learned at university.
I was given the opportunity to attend a 16-week programme around well-being and lifestyle which has absolutely changed my life from having nothing to do and being isolated to having a purpose and a meaning. Plus, it was good to mix with other veterans who were in similar situations. It made me realise I wasn't alone by meeting these new people. But what I needed the most was advice and guidance and I have been advised correctly step by step at my own pace.
I sometimes have bad days but know I can phone my worker and they will not judge me and at all times they will treat me with respect and empathy
This article reflects the experience of the individual. It is not health information from the Men's Health Forum under the terms of the NHS England Information Standard.
The Men's Health Forum need your support
It's tough for men to ask for help but if you don't ask when you need it, things generally only get worse. Especially during a major pandemic like Covid-19. So we're asking.
Men appear more likely to get Covid-19 and far, far more likely to die from it. The Men's Health Forum are working hard pushing for more action on this from government, from health professionals and from all of us. Why are men more affected and what can we do about it? We need the data. We need the research. We need the action. Currently we're the only UK charity doing this - please help us.
Here's our fund-raising page - please chip in if you can.