---
Mid-life crisis FAQs
Many fear a mid life crisis but there is a lot you can do to control these feelings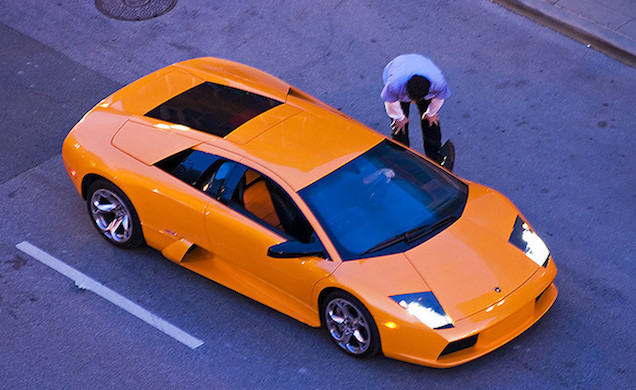 Mid life crisis. That's not a real thing is it?
Well, it depends who you ask. (Read Mid-life crisis: the best thing that ever happened to you?)
There's no doubt that between the age of 35 and 55 men face some of the greatest pressures of their lives. Supporting families, juggling workplace demands, losing older relatives, having your own first brushes with mortality and recognising all those aspirational dreams you had in your 20s are not necessarily going to become true, there's a lot going at this time of life. Things can feel pretty critical but whether that adds up to a medical condition we can call a 'mid life crisis' (MLC) is another question. More that it is a reflection of the pressures of modern life on men and women.
What is this I'm feeling then?
A lot of significant events happen between the ages of 35 and 55. From reaching the end of our physical peaks to our parents passing away. These mid life stressors can accumulate and become a burden on our lives.
What are the symptoms of men who feel like they are having a mid life crisis?
It's not always the stereotypical man who, on turning 40, dons a leather jacket and buys a motorbike he doesn't know how to ride. More commonly men who describe themselves as having a MLC have symptoms such as;
Irritability
Loss of sex drive
Depression, charactised by low moods and (often apparently unaccountable) feelings of sadness and lethargy
Low levels of testosterone.
Who has a mid life crisis?
The good news is that fewer than a quarter of men describe having a MLC. As low as 1 in 10 in some surveys. So it may not be as inevitable as you might think. Having said that, part of the problem with the MLC is that blokes deny having them: 'I've always wanted a Ferrari', 'I've never been happy in this marriage' etc. Research suggests that men who tend to have the most difficulties with these symptoms during their 30s, 40s and 50s have been susceptible to mental health problems in their teens and 20s.
What can I do about it?
The NHS does not recognise MLC as a medical condition and there's certainly no particular medication for it. However, the NHS does treat many of the symptoms and most GPs will recognise that men of this age may be susceptible to mental health issues due to all these pressures. There is NHS information on the 'male menopause'. Your GP may offer you counselling or cognitive behavioural therapy. These are highly effective ways of treating many of the components of a MLC such as depression, fatigue and irritability. 
What's the outlook?
Potentially good. Ultimately, the mid-life crisis is about managing change of one kind or another, and as millions of older men can testify, there lies a fresh perspective and new satisfactions on the other side of the transition. The key thing is not to waste valuable years suffering in silence: always ask for help if you need it, and explore every avenue. Talk. Life can begin at any age you choose. Read Mid-life crisis: the best thing that ever happened to you?.
MAIN IMAGE: Yes I Do Have a Small One by Seth Anderson licensed under CC BY-NC-SA 2.0
Date published 07/04/14
Date of last review 18/05/20
Date of next review 18/05/23

References
The Men's Health Forum need your support
It's tough for men to ask for help but if you don't ask when you need it, things generally only get worse. Especially during a major pandemic like Covid-19. So we're asking.
Men appear more likely to get Covid-19 and far, far more likely to die from it. The Men's Health Forum are working hard pushing for more action on this from government, from health professionals and from all of us. Why are men more affected and what can we do about it? We need the data. We need the research. We need the action. Currently we're the only UK charity doing this - please help us.
Here's our fund-raising page - please chip in if you can.