Latest statistics from the ONS show men still make up the majority of avoidable deaths in England and Wales.  
Official estimates are that at least 60% of all potentially avoidable deaths in each year between 2001 and 2013 were amongst men.
In total, 23% of all deaths in England and Wales were considered avoidable through good quality healthcare or wider public interventions - with 28% of male deaths considered avoidable, compared to 17% for females.
Between 2001 to 2013 men made up at least 60% of avoidable deaths and men continue to have a higher avoidable mortality rate than women, with avoidable deaths 65% higher in males than females.
Ischaemic heart disease was the biggest cause of avoidable death in males, with 22% of deaths due to the disease. 15% of avoidable deaths in females was down to lung cancer. 
Martin Tod, CEO of the Men's Health Forum said:
One man in five still dies before the age of 65 and these statistics show that many of these deaths are avoidable. 

It's encouraging to see avoidable male deaths rates have declined, although men still made up at least 60% of avoidable deaths in the last 12 years. 

One key to preventing these deaths is early intervention and challenging unhealthy lifestyle behaviours. That's why we've made it the priority for Men's Health Week 2015. 

Our Men's Health Manifesto calls on Public Health England and NHS England to remove the barriers to using health care and provide tailored support to help men to change their lifestyles. 

Given heart disease makes up 22% of avoidable deaths, a key target should be to get at least 50% male uptake in NHS Health Checks.
Men's Health Week
The report stated that unhealthy lifestyles was partly to blame for the rise in the number of strokes. Men's Health Week 2015, which runs from the 15th to 21st June, focuses on healthy living for men.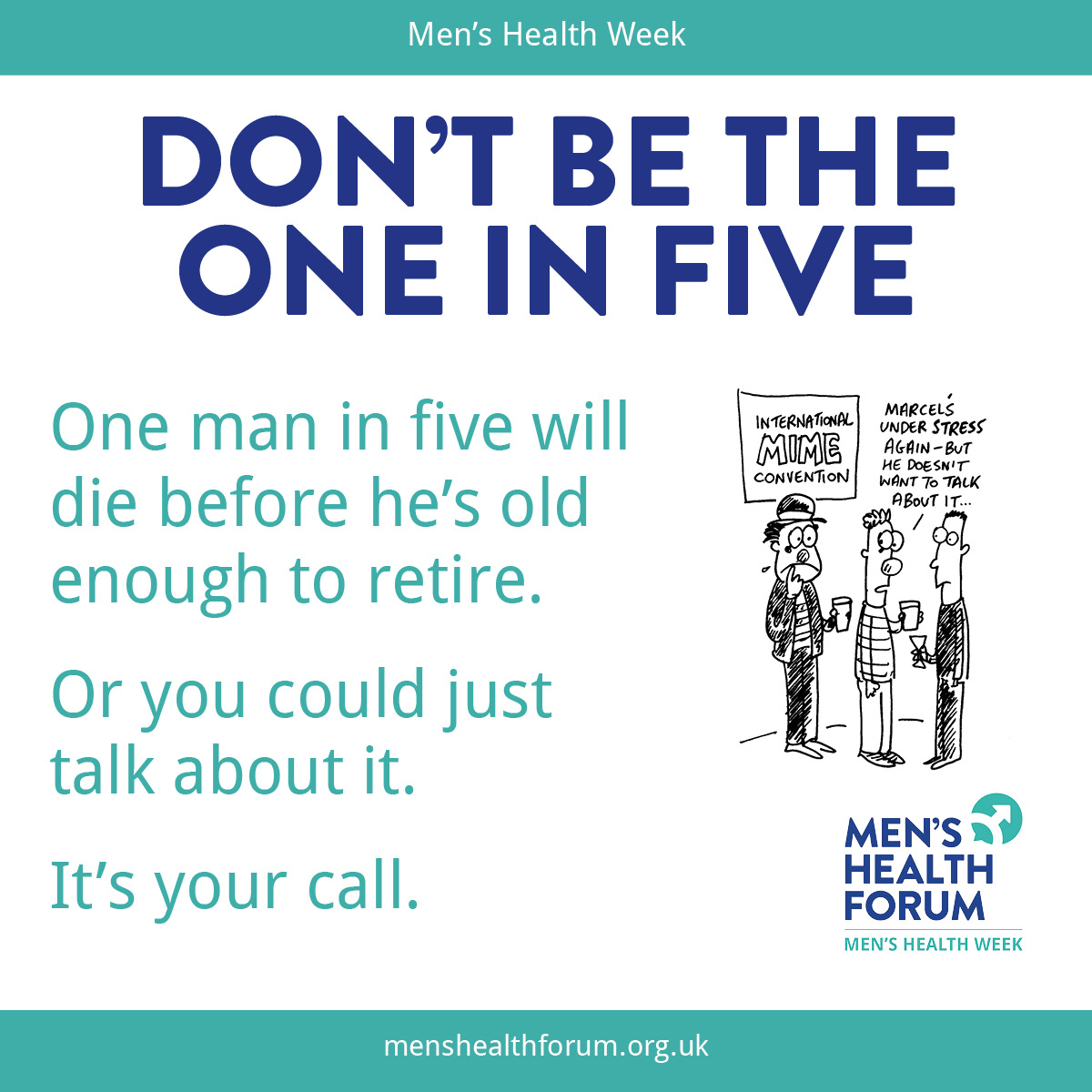 It challenges men to:
Look after their relationships and wellbeing
Don't smoke
Drink sensibly 
Be active
Watch their weight
Turn up to their NHS Health Check
All of these encourage men to lead a healthy lifestyle and reduce the risk of stroke. Sign up for for Men's Health Week news and information and we will help you get involved in the week.
The third edition of the Man Manual and Eat. Drink. Don't Diet also gives men all the information they need for a healthy lifestyle. You can order any of our manuals on our online shop.
You can also donate to the Men's Health Forumn  through our donate page. 
More Info