---
'Now I've got "FOGO": fear of going out'
Eric is in his 60s and recovering from a blood cancer.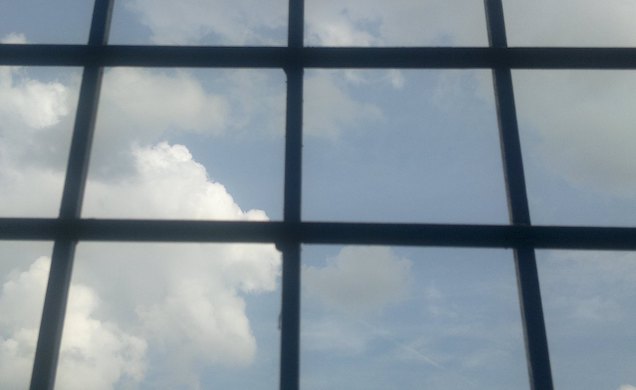 I was on the verge of being discharged from two years of cancer treatment including a stem cell transplant when the Covid-19 crisis kicked in.
Following the advice of my consultant, I was encouraged to stick with the precautionary approach that I had already been applying, hunker down and self-isolate, in much in the same way as I had needed to when my immune system was at its very lowest point a couple of years ago.
A familiar place
So, it was a familiar place to find myself in, and having had prior experience to draw on, I accepted that this was the way to go rather than risk squandering all the great work the NHS had invested in me. Relinquishing freedom and control were part of accepting that my vulnerability was difficult to accurately assess given the limited robust information that was available to draw on - despite the disorienting efforts of the ministerial briefings and government guidance.
The downside of being shielded is that I can only connect with people electronically or perhaps through a closed window. I miss seeing my kids and being able to be active in my local community.
On the upside, I have benefited from the practical support of my local community and that has heartened me greatly. As a way to keep sane, I have been able to develop healthy fitness routines and explore cultural topics linking up with friends online to discuss films and theatre.
I have engaged enthusiastically with the cancer charity Penny Brohn UK. When I was going through treatment, they provided informed support to get over the side-effects and build ongoing resilience. As part of my recovery and rehabilitation, I have joined the weekly resilience and nutrition groups online. I have also recommended these to friends who find themselves feeling at a loss and cut adrift as they proceed through their treatment.
I hope a vaccine comes along
Looking into the future I may need to isolate from Covid-19 until such time as my consultant thinks it is safe to emerge. I hope that a vaccine comes rolling along soon.
The experience of cancer throws up some common and some unexpected issues. Penny Brohn UK introduced me to the concept of pre-habilitation. Pre-habilitation prepares you with integrated strategies and techniques for coping and managing treatment in advance such as diet, exercise, psychological techniques and peer support. I realise I was instinctively applying these techniques throughout my treatment and my recovery, and will as I shield into the coming months and years.
My concern is that my lovely partner and I end up at our wits end with one another, and my fear is that we get left behind when others can move on from Zoom, and can enjoy that long-awaited gathering or party.
I am trying to plan ahead so that friends are aware that the Fear of Going Out is based on doctors' orders, and that Fear of Missing Out needs to be taken seriously, if we are going to come through this in a sane and healthy way.
This article reflects the experience and the views of the individual. It is not health information from the Men's Health Forum under the terms of the NHS England Information Standard.
The Men's Health Forum need your support
It's tough for men to ask for help but if you don't ask when you need it, things generally only get worse. Especially during a major pandemic like Covid-19. So we're asking.
Men appear more likely to get Covid-19 and far, far more likely to die from it. The Men's Health Forum are working hard pushing for more action on this from government, from health professionals and from all of us. Why are men more affected and what can we do about it? We need the data. We need the research. We need the action. Currently we're the only UK charity doing this - please help us.
Here's our fund-raising page - please chip in if you can.