---
Tim: Why I hate Elvis Presley
In 1995, Tim Lezard underwent 16 hour heart surgery and wasn't expected to survive.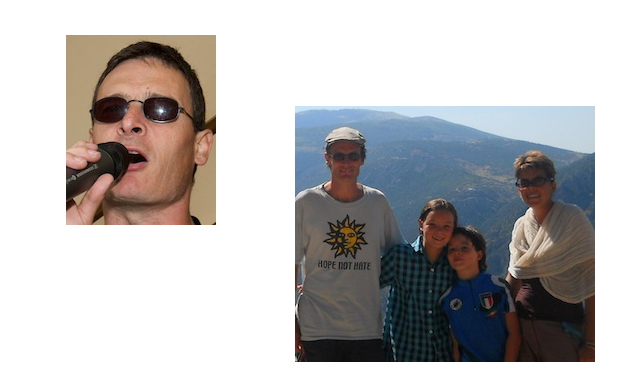 My parents knew something wasn't quite right when I was a toddler. They took me to a heart specialist in London. She suspected I had a faulty aortic valve, but wanted to make sure, so I went into Hammersmith Hospital for an exploratory operation over Christmas 1977.
All I remember from that time was falling in love with a pretty blonde nurse (I can't remember her name – love is fickle when you're seven!), being visited by QPR footballers, kicking up a bit of a fuss when I had my stitches out and being subjected to countless Elvis films on the television – he died when I was in hospital and I've hated his music ever since.
The operation proved the specialist right – I had a leaking aortic valve, which meant some of the blood destined for my body was seeping back into my heart, leaving me short of breath and energy. At school I wasn't really allowed to do sport - only cricket and football if I played in goal. At least I was in the warm when everyone else was doing cross country.
Because of the risks involved in surgery, doctors chose not to operate until they had to – which turned out to be in 1993, when I caught an infection. I was getting weaker and weaker but it was a difficult call for them. Operate too early and I'd still have the infection, operate too late and, well, it could be too late.
In the end, the timing was perfect as far as my emotional heart was concerned. This time I fell in love with another nurse called Ruth. And this time I was old enough to make a proper go of it. When I was allowed home, I plucked up the courage to ask her out.
In the end the doctors didn't get it quite right. I was given a plastic aorta and a metal valve - one of the youngest people ever to have been given one - but the infection hadn't fully gone away and two years later I had an abscess. The surgery took all day because of the previous scar tissue. It was touch and go. 'The surgeon stitched me up and waited for me to die' - that's how I described it in an article I later wrote for my local paper.
'I was told I'd never walk again'
I made it through the night but there was bad news waiting. The bypass machine which pumped blood around my body during the surgery bypassed my leg and it was deprived of oxygen. I was told I'd never walk again. That was very depressing - a real low point as I'd never considered myself disabled before - but I was determined to walk down the aisle to marry Ruth and I did. I spent six months using a wheelchair, six more on crutches and I've since had another op to sort the leg out. When I couldn't walk, I did an umpiring course and then got back into playing cricket wearing a specially-altered pair of Doctor Martens. It's about adapting.
Now, nearly 20 years after open-heart surgery, I'm a qualified cricket coach, play the game regularly and am a keen five-a-side footballer. I also cycle a lot and enjoy long cycle rides. One of the first was a 105 mile cycle around the Cotswolds in a day. It was a real challenge to myself - 750 riders started and fewer than 100 finished. 
My attitude has always been to focus on what you can do - like umpiring - rather than what you can't. When I was ill again a couple of years ago, it made me think about what I really wanted to do. I stopped work and went travelling - me, Ruth and the kids in a camper van. You have to enjoy life while you can - it's that simple.
This article reflects the experience of the individual. It is not health information from the Men's Health Forum under the terms of the NHS England Information Standard.
The Men's Health Forum need your support
It's tough for men to ask for help but if you don't ask when you need it, things generally only get worse. Especially during a major pandemic like Covid-19. So we're asking.
Men appear more likely to get Covid-19 and far, far more likely to die from it. The Men's Health Forum are working hard pushing for more action on this from government, from health professionals and from all of us. Why are men more affected and what can we do about it? We need the data. We need the research. We need the action. Currently we're the only UK charity doing this - please help us.
Here's our fund-raising page - please chip in if you can.