---
Paul: 'sometimes you need to be pushy'
Paul reckons his prostate cancer diagnosis began with an NHS health check his GP didn't want to give him.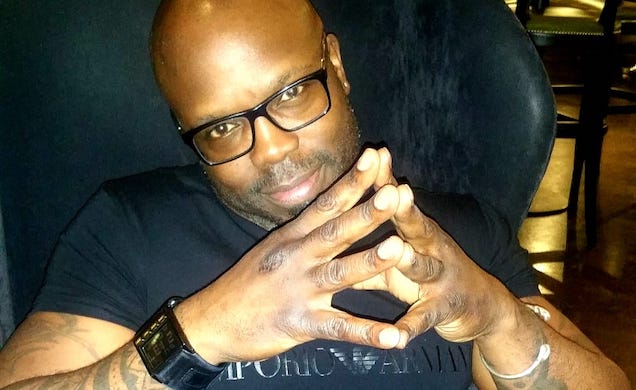 I was aged 42 when I saw an advert for men over 40 to have a health check. I went to my GP but was initially turned down because I was not unwell. They didn't want to do the check. Having seen the ad on the TV, I insisted. I had to raise my voice to be heard. They wanted to dissuade me. I dug in my heels. The TV had talked about the risks once men reach 40.
Once they agreed to the check, the nurse kept asking me what she should check for. My impression was they'd never heard of the NHS health check programme. This was a GP in London!
I went back more than once and they found out I was diabetic. Both my father and my brother had diabetes and were injecting. Because the GP hadn't filled me with confidence, I changed practice.
I switched to a GP who was a specialist in diabetes. In fact I was only borderline. That was seven years ago and I'm still controlling it with diet.
Raised PSA
Because of the diabetes-risk, I continued to have regular blood tests and from one visit to the next they noticed an elevated PSA. (PSA stands for prostate-specific antigen which is a protein in the blood that can suggest the presence of cancer.)
I wasn't having any other prostate symptoms and an internal check suggested the prostate wasn't enlarged. But my PSA continued to go up. I was referred to hospital for further checks. Same questions. Same checks.
I had a biopsy (a process which involves examining body cells for signs of cancer) even though the only symptom was the very high PSA. This was stressful. I had opted for a general anaesthetic at the initial discussion but on arrival at the hospital on the day, I was told only local anaesthetic was available. So all of a sudden, at the eleventh hour I was told that what I'd prepared for wasn't going to happen.
I had a heated exchange with the doctor. I felt I was being bullied. But I felt I was speaking out not just for myself but for others who aren't so able to do it. The nurse acted as peacemaker and suggested sedation as an alternative. We went with that.
After the biopsy, the consultant who told me the result looked very worried. We'd been quite friendly but he delivered the news terribly. He said 'Oh my God' and then got up and hugged me. He was more disturbed than I was. I already thought I had prostate cancer. He said it was an aggressive cancer. He offered me a number of treatment options and asked me choose. I was alarmed and shocked at the request as I was the least qualified person in the room to make that decision.
They wanted me to have counselling there and then but I wanted to process it first. It was weird. I still had no symptoms. The surgeon said that if it was him he'd have a prostatectomy (removal of the prostate). I went to various meetings and appointments and everyone else there was my Dad's age. I felt and looked out of place. The MRI was nerve-racking - waiting to see if the cancer had spread.
On the day of the surgery, I remember the anaesthetist telling me to raise my legs and next thing I'm waking up in the recovery room. It was tough being in a recovery room full of people who had had cancer operations. Some guys were getting bad news.
I didn't have pain but I was uncomfortable. I hated the catheter. I had to inject myself to prevent blood clots. Two months in bed. The incontinence wasn't too bad - not as bad as I'd been led to believe it might be. I wore nappies maybe about six times.
Higher-risk
Now I wear a prostate badge all the time and people ask about that. I tell everyone I know to get checked out - family and friends. African Caribbean guys are at higher risk of prostate cancer and diabetes but not everyone knows that. I insist they go and get checked out. My message though is not just to get a check for prostate but to make sure you go for an NHS health check - even if they don't invite you.
From first to last, the way I was spoken to made me worried. I just don't think that health professionals are good at communicating with men. They were dismissive at first and found it difficult to hear what I was saying to them.
Now I'm well. Looking back, if I hadn't insisted with the GP, I'd never have known about the borderline diabetes and then about the raised PSA. Even now, seven years on, it upsets me to think how negative the GP was when I first asked for a check-up.
The Men's Health Forum need your support
It's tough for men to ask for help but if you don't ask when you need it, things generally only get worse. Especially during a major pandemic like Covid-19. So we're asking.
Men appear more likely to get Covid-19 and far, far more likely to die from it. The Men's Health Forum are working hard pushing for more action on this from government, from health professionals and from all of us. Why are men more affected and what can we do about it? We need the data. We need the research. We need the action. Currently we're the only UK charity doing this - please help us.
Here's our fund-raising page - please chip in if you can.