---
Ashes Survival Guide
Because in life there is no second innings.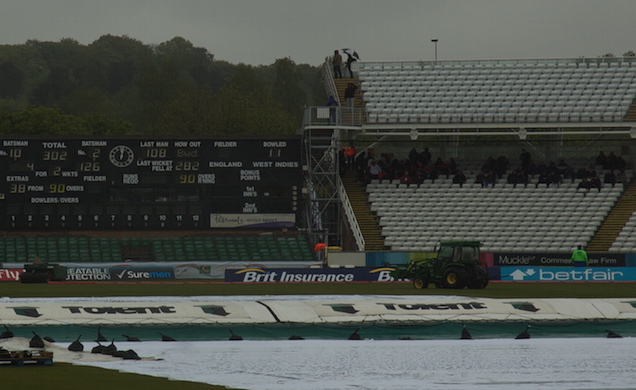 What could be better for your wellbeing than a pleasant day at the cricket - especially England versus Australia. But, the Ashes series can be very bad for your health especially if you celebrate your victory too hard as keen cricket fans will remember from 2005. You need the Men's Health Forum's Ashes Survival Guide - the ideal reading if rain stops play.
QUICK QUIZ (answer at the end): Think you know your cricket? Who or what is Boelin?
Get out. Walk
Should a batsman who knows he's out, walk? (Former England skipper Mike Atherton, after failing to do so in Australia, was accused of 'XXXX cheating' by a smooth-talking Aussie. 'When in Rome,' Athers is reputed to have replied.) But even if players don't walk, you definitely should. Just 30 minutes of walking a day will protect against disease and ensure you feel better in mind and body (research suggests walking may actually protect your heart more than jogging).
No sport requires more sitting around than cricket. And it's not just the spectators. Spare a thought for the Sri Lankan team mates of Jayasuriya and Mahanama who watched and watched and watched as the pair batted non-stop for two whole days in their record-breaking second-wicket stand of 576 against India in 1997. The two stayed together for 753 minutes - longer than many marriages.
Phil Tufnell may disagree but human beings are designed to run about. Long periods of physical inactivity increase your risk of heart disease, diabetes, cancer and obesity. 
Australian research even suggests that every daily hour spent in front of the TV increases the risk of heart disease by 18%. This Ashes series will run to 150 hours or more so you've been warned. At least change ends (of the sofa) after every over!
TOP SLEDGING:'If you turn the bat over there are instructions on the back' 
Merv Hughes is probably better-known for his moustache than his bowling but he did have a world-class line in sledging. This quip was to Graham Hick as the hapless Englishman wafted a forlorn willow at another unplayable delivery.
Avoid the Devon Malcolm diet
The Devon Malcolm diet? Very fast and all over the place. A risk when you're surrounded by take-away options. 
Cricket is pretty much the only sport where they actually stop to eat. But at least the players tend to avoid the temptation to snack between overs - Mike Gatting the possible exception.
The Aussies like nothing better than to roast a bit of old meat (they call it sledging). If you're having a barbecue of your own, beat food poisoning by making sure the meat is cooked all the way through and beat cancer by not burning it too much.
What's all white and bad for your blood pressure? No, not an English test cricketer: salt. So go easy on the savoury snacks such as crisps. Too much potato at the cricket can also seriously damage your health as one fan discovered while watching Pakistan. After a day spent shouting 'Alu-alu' (potato-potato) at the admittedly somewhat corpulent Pakistani batsman Inzamam-ul-Haq, the fan realised he'd bitten off more than he could chew when Inzi climbed into the stand armed with a bat.
Burgers and hot dogs are like bowling actions - best kept simple. Have a grilled burger with salad, tomato and a little relish. Avoid creamy dressings, cheese, bacon and anything battered or breaded.
The BBC's Test Match Special is the best way to follow the cricket but I wouldn't follow their diet. It consists mostly of cake. Over the years all the sweet treats under the sun have been enthusiastically gorged on by Aggers, Blowers et al although listeners are still waiting for the day Geoffrey 'my old mum could have caught that in her pinny' Boycott eats humble pie. 
You could do a lot worse than follow the lead of former England captain Alex Stewart who was so wary about food on the Indian sub-continent that he took 43 portions of chicken, mashed potato and broccoli with him on one tour and ate little else. (Apparently on his return to England, his wife welcomed him home with his favourite meal. You can guess what it was.)
Get capped
Test cricketers aren't awarded a cap for nothing. At the average English cricket ground, it's not just the ball that is bright red and rolling around all over the place. The Aussies may or may not teach us a few cricketing lessons this summer but they can certainly teach us something about staying safe in the sun. 
Skin cancer rates are actually declining in Australia and considerably more people die of the disease in the UK than in Oz. Their success is down to slip, slop, slap. That may sound like a description of England's fielding but it's actually Australia's sun safe campaign: slip on a shirt, slop on sunscreen and slap on a hat. Good advice. The players will have their sun hats (and sunscreen) on - make sure you do.
TOP SLEDGING: South African Daryll Cullinan was a decent test batsman averaging over 44 but against Aussie Shane Warne he looked like a man trying to play a spinning cannonball with a stick of rhubarb. After the pair hadn't faced each other for a while, Warne extended a warm Antipodean welcome to his rival - 'I've been waiting two years for another chance to humiliate you' - to which Cullinan replied: 'Looks like you spent most of it eating'.
Don't be all out before lunch
If you think 5 for 30 is not just a good bowling return but a fantastic offer on crates of lager, read on. 
The NHS advise men not to regularly drink more than 3-4 units of alcohol a day. That's a couple of pints of lower strength beer. So how do you drag this out over the whole day?
don't drink on an empty stomach
have the odd soft drink, make a big jug of iced tea and put that in the fridge or drink water
generally a clearer liquid means less of a hangover
drink water before bed and in the morning
give your liver a few days off - at least 48 hours (England will probably help you out here by capitulating inside three days on at least one occasion.)
don't drive (and know how you're getting home)
don't mix drinks (and that includes so called energy drinks)
Too much alcohol can cause heart disease, nerve damage, liver disease, depression, cancer and digestive problems. It also does nothing for your line and length. About three-quarters of alcohol-dependent men have sexual problems including premature ejaculation and erection problems.
These days you won't see Andrew Flintoff looking like he did after England won the Ashes in 2005. He's given up the booze as he is prone to depression and 'drinking doesn't help one bit'.
Bring back the rest day
Test matches used to have rest days. Not any longer. Loss of sleep - even a few hours for a few days - affects mood and judgement. A short nap can give you a boost without affecting your night's sleep. The members at Lords understand this very well.
Nap for 20-30 minutes (about long enough to miss England's middle order collapsing). Sleep can also help your memory enabling you to remember the excuse you gave your boss for being 'off sick' yesterday.
TOP SLEDGING: Pride comes before a fall. Greg Thomas (five tests for England) got a bit carried away when Viv Richards, a genuine contender for greatest batsman of all time, played and missed a couple of times. 'It's red, it's round, you're supposed to hit it!' Thomas reputedly advised the great man. Richards promptly whacked the next ball out of the ground and said: 'You know what it looks like, now go and get it.'
Don't use your head!
Eccentric England batsman Derek Randall, after a Dennis Lillee bouncer had whacked him in the head, said: 'No good hitting me there, mate, there's nothing to damage.' 
That wasn't true in Arkle's case and it's not in yours.  About 200,000 men are hospitalised with head injuries every year in the UK. Accidents happen - especially to blokes. (For example, three-quarters of all road traffic accident deaths are male.) So whether you're biking, boarding or batting, the message is the same: wear a helmet.
How to cope with a whitewash
England may have won the Ashes last time they were contested in this country but the Aussies hit back with a 5-0 whitewash in the most recent series. If the worst happens, try at least one of these tips to beat depression:
take some exercise
sing - show you're not a bad loser by singing something by one of the great Australian pop stars like Kylie or, er, Kylie.
have sex - apparently, thinking of cricket helps you last longer
do something you enjoy (eg. watch the tennis or football)
do something different - why not play cricket rather than watching it
be mindful - enjoy the emotions of the journey, let the sensations of defeat flood over you like an English summer downpour, safe in the knowledge that with each moment that passes you're feeling better and will continue to feel better until the football season starts and you remember you're a Spurs fan
talk about it - the best tip for dealing with any problem
look forward to the next series
QUICK QUIZ ANSWER: Boelin is, of course, the worst spell of bowling ever.
The Men's Health Forum is committed to fully participating in NHS England's Information Standard Scheme for health and social care information. This is not health information as such but a bit of Ashes fun. Although it is NOT updated regurlarly in line with the Information Standard, references for all the statistics and health and medical claims at the time of writing are available below. 
We don't currently post comments online but are always keen to hear your feedback.
MAIN IMAGE: No more score today by Simon James licensed under CC BY SA 2.0
Date published 08/07/15
Date of last review 08/07/15
Date of next review 07/07/18

References
The Men's Health Forum need your support
It's tough for men to ask for help but if you don't ask when you need it, things generally only get worse. Especially during a major pandemic like Covid-19. So we're asking.
Men appear more likely to get Covid-19 and far, far more likely to die from it. The Men's Health Forum are working hard pushing for more action on this from government, from health professionals and from all of us. Why are men more affected and what can we do about it? We need the data. We need the research. We need the action. Currently we're the only UK charity doing this - please help us.
Here's our fund-raising page - please chip in if you can.