---
Fit For Farming (Women)
Women's health made easy - custom edition of Fit For Farming for female farmers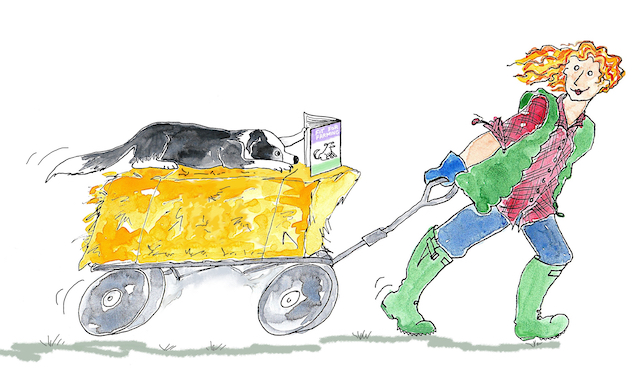 Want to buy Fit For Farming (Women)? Contact Us.
View Fit For Farming (Women) in full below
Want a version of Fit for Farming for your area? Find out more.
Whether the farmer is a man or a woman, the mind and body of the farmer is the best bit of kit on any farm. 
With a little care, the high-performance machine that is the human body will run smoothly for a lifetime with just basic maintenance and minimal need for spare parts. This easy-to-read booklet will show you how to fine tune your engine, choose the right fuel and keep your mind on the road ahead. We'll explain the little changes that can make a big difference:
how to be good to your body
how to be good to your brain
how to handle the ups and downs
special focus on women's health
FIT FOR FARMING also includes details on all the common occupational health concerns for UK farmers from ticks and insect stings to asbestos and tetanus. 
The 40 page full colour A5 booklet has been developed by a team who know a bit about farming and men's health.
This particular version of Fit Farming probably began in 2012. Building on the oirginal Fit For Farming written by Dr Ian Banks, it was developed with the Yorkshire Rural Support Network, supported by the Yorkshire Agricultural Society and the Farming Life Centre (Blackwell, Derbyshire).
It was revised again in 2015 by various organisations led by the Farming Community Network, who had used the original booklet extensively to help promote good mental and physical health in farming.
These editions of Fit For Farming were ostensibly aimed at men but recognising the supreme contribution made by women to farming, in 2019, the Farming Community Network decided to produce a manual specifically aimed at women farmers.
This new edition of Fit For Farming combines existing content with sections from the Men's Health Forum's popular Woman manual and new material. Thanks to all the farmers who helped produce it. Read the foreword by NFU president Minette Batters.
Full contents list
Heads First
Body Image & Self-Esteem
How To Eat Well
Ditch The Diets
Get Off The Sofa
Is It Wine O'Clock
Stub It Out
Backs And Bones
Women's Health
Sex Talk
Should You See A GP?
Women & Cancer
Sun Sense
Occupational Health - everything from asbestos to zoonoses
Ageing Well
Using The NHS
About This Booklet
Who Can Help?
'Excellent. So easy to read and so simple to understand.'
The Men's Health Forum is a member of the NHS England Information Standard and this new man manual is fully compliant. This means it is fully-referenced, has been peer-reviewed by our team of medics led by Dr John Chisholm, the Men's Health Forum's chair of trustees, and also road-tested with farmers. You can have confidence that this is a reliable source of quality evidence-based health information.
Want to buy Fit For Farming (Women)? Contact Us.
Fit For Farming in full below
Want a version of Fit for Farming for your area? Find out more.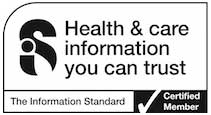 The Men's Health Forum need your support
It's tough for men to ask for help but if you don't ask when you need it, things generally only get worse. Especially during a major pandemic like Covid-19. So we're asking.
Men appear more likely to get Covid-19 and far, far more likely to die from it. The Men's Health Forum are working hard pushing for more action on this from government, from health professionals and from all of us. Why are men more affected and what can we do about it? We need the data. We need the research. We need the action. Currently we're the only UK charity doing this - please help us.
Here's our fund-raising page - please chip in if you can.