---
Our world-class equality tools were absent from our Covid-19 response
Professor Gurch Randhawa argues that a lack of diversity in thinking at the top table is one of the reasons for the lack of diversity in the UK's reaction to Covid-19.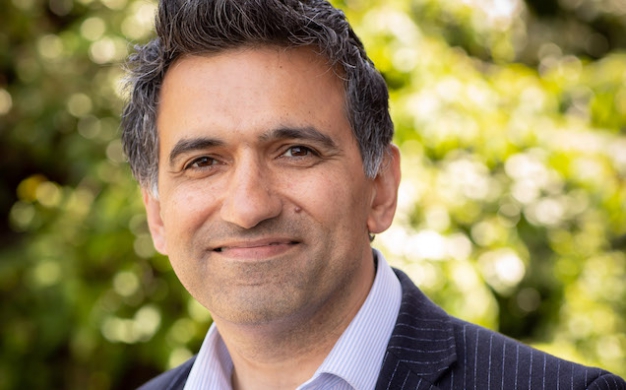 Gurch Randhawa is Professor of Diversity in Public Health and Director of the Institute for Health Research at the University of Bedfordshire.
What's your message when it comes to Covid-19 and public health inequalities?
The key point is that it's not about any one particular health inequality but about the interaction between them: age, ethnicity, gender, social class. Only if we understand the relationships can we understand health inequalities.
This has been borne out by the Covid-19 data. Bangladeshi people, for example, are at greater risk of death. That is nothing to do with biology and everything to do with other factors like risk of being infected and underlying health conditions.
When I started tracking Covid-19 in January, I realised it was a highly infectious disease and that therefore communities living and working in densely-packed environments were at greater risk. We also knew from China that it was particularly affecting the elderly and those with underlying conditions.
We should have been looking at protecting those three groups from the outset: older people, people with underlying conditions and those living or working in closer proximities. But the government's Coronavirus action plan published in March didn't really include any of these.
Here in the UK we have some of the most progressive laws on equality in the world. We have the Equality Act, the public sector equality duty, equality impact tools - but none are evident in the Coronavirus action plan. Had they applied them I think they would have seen the need for a more sophisticated and tailored approach towards public health protection. I think that explains how we've ended up in this tragic situation with such a high number of potentially avoidable deaths.
Should we have had specific messages for specific groups?
I help run the public health practitioner training scheme for the Faculty of Public Health and we talk about the importance of tailored messaging but that wasn't done – the government had a single strap-line.
Many thought that 'protect the NHS' was about just that. It needed to be about protect yourself and your loved ones. The best way to do that? Don't get Covid-19 in the first place. Instead we talked about symptoms and stay at home. Well, for some people, working from home was simply not an option and risk assessments should have been in place from the get-go of lockdown, and adequate PPE available to all.
Back in 2007, I was commissioned by the Race Equality Foundation to write a tackling health inequalities briefing paper and what frustrates me is that everything in that paper appeared again in the recommendations in the latest PHE report, Beyond the data: Understanding the impact of COVID-19 on BAME groups.
I was arguing then for making the connection between health inequalities around ethnicity and class, about targeted messaging, about involving different communities and about building trust with communities. We're learning a very hard and tragic lesson.
Covid-19 has magnified long-standing health inequalities.
For 12 years I was a chairperson in the NHS. I noticed the contrast between my evidence-based work as a professor and a target-based culture that operates in the NHS regardless of the evidence.
We say the NHS is evidence-based and that we're 'following the science' but, for example, the 48 hour GP-appointment target or the four-hour A&E target are not based on any sound evidence.
When I was chair, my fantastic staff and I were passionate about reducing health inequalities, and were concerned about high levels of infant and maternal mortality. We made a lot of progress on these. But when a minister visited they were only interested in GP and A&E targets.
But haven't Sage helped us 'follow the science'?
Sage are a very eminent group of scientists, mostly with medical and bio-medical backgrounds. But there are few public health practitioners who have worked on pandemics that are not related to flu. You need diversity of thought on groups.
I am privileged to sit on the BMA Medical Ethics Committee. Most of the others are medics but they have a couple of non-medics like me to bring that diversity of thought. Sage need that. It's about diversity in approach, in life-experience and in skill-set not just in ethnicity. I think a lack of diversity of the thinking process at the initial stage has limited the range of scientific options presented to government, thereby setting us on wrong path.
Because Sage are mainly medics, they didn't appear to think as much about how to prevent people from getting the virus. The government transitioned immediately to 'people will get ill, we need to protect NHS' which translated into political messages of 'take it on the chin' and 'herd immunity'. It was the medical model not a public health approach. Instead of protecting the NHS we should have focused our efforts on stopping people getting ill in the first place.
My jaw dropped when we stopped community testing so early on. The approach should have been about social distancing and about test, trace and isolate (TTI) from day one.
We do know what to do as we have seen success in some other countries.
Our public health masters' programme includes planning for pandemics. All similar programmes do. They identify three things you need to do:
understand how the pandemic is transmitted and protect around that
communicate that risk to the public by tailoring your messages to different communities
test, track and isolate to protect the public, health and care workforce.
For example, the government didn't get in touch with faith communities until late on - not until they wanted places of worship to close. But in January and February they should have been talking to them about how to communicate the risk to their communities and how to introduce prevention such as social distancing.
I'm fortunate to be well-connected with Sikh media so was delighted to take part in a two hour live show prior to lockdown, where we discussed how best to protect Sikh communities who attend Gurdwaras, which have several communal spaces.
Are you concerned about the future of the UK's universities?
We have students from all over world and they undertake their fieldwork globally, so we've always used Skype and Zoom.
A lot of what our University offers is already blended learning - a mix of face-to-face and online contact. University of Bedfordshire champions widening participation so we've always had a flexible portfolio for supporting our students. The pandemic has simply brought it to the forefront. In fact, my students probably see more of me at the moment, as not only do I provide them with the academic input, I also check in with them to ensure that they're focusing on their health and wellbeing during lockdown.
The bigger issue is about international perception. How the UK, particularly England, is seen in handling Covid-19 will impact on tourism, business and education. People may not see us as a safe country to visit. I can imagine potential Asian or African students considering going to Australia or New Zealand instead. Therefore, we need to provide reassurance to the world that we are managing this pandemic and intend to stamp out the virus.
How do you think things will be in a year's time?
We need to think hard about how we handle future waves. TTI has to be the starting point. There are bound to be flare-ups but if you have TTI embedded, you can manage them. I'm not confident we're there yet. There are still care homes and members of the public who are struggling to access community testing.
But as a Wolves supporter, I'm a glass half-full person. I'm an eternal optimist. I'm expecting that we will have a more Public Health-led approach in the future, that we'll learn the lessons and focus on community and public testing.
The use of technology also makes me optimistic. In our Institute for Health Research, we evaluate ageing and health interventions. Some providers assumed the virus and lockdown would end their business but, by using technology, we've helped them to transform their delivery offer. Instead of reaching 20 older people in a community hall, they're now reaching 100 via online. Because people have had to use their phones for social connection, they have been motivated to use them and have got used to technology which they may have shied away from in the past. That's a positive.
Professor Randhawa was speaking to Jim Pollard.
The Men's Health Forum need your support
It's tough for men to ask for help but if you don't ask when you need it, things generally only get worse. Especially during a major pandemic like Covid-19. So we're asking.
Men appear more likely to get Covid-19 and far, far more likely to die from it. The Men's Health Forum are working hard pushing for more action on this from government, from health professionals and from all of us. Why are men more affected and what can we do about it? We need the data. We need the research. We need the action. Currently we're the only UK charity doing this - please help us.
Here's our fund-raising page - please chip in if you can.