---
Cancer
Links to all our cancer FAQs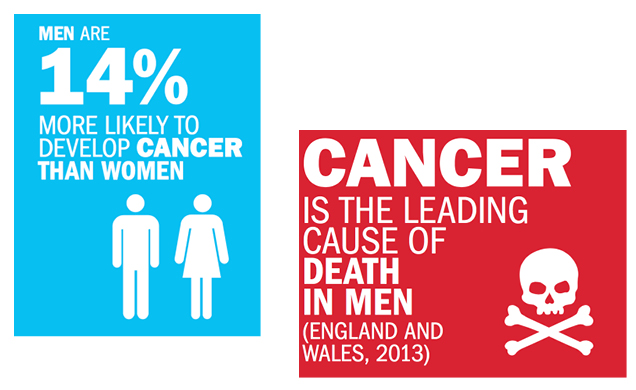 More of us are getting cancer but more of us are surviving it. This means that if you have any symptoms you're worried about, you have two more good reasons to see the GP sooner rather than later.
Do more people get cancer?
Yes. The number of people diagnosed is up 12% on the mid-1990s. There were 603 cases per 100,000 people in 2011-13 compared to 540 per 100,000 in 1993-95. If you think about it, it's not surprising that more of us get cancer – people are living longer and earlier diagnosis and screening programmes mean that cancer is picked up at an earlier stage.
Leading cause of death in men?
Yes. But the point is that more of us are surviving the disease. In 2013, 284 out of every 100,000 people in the UK died from cancer (around 162,000 people). A decade ago this was 312 in every 100,000. So the death rate is down 10%. More people are living with and after cancer than ever before.
So what does it mean for me?
It means that if you have symptoms you're concerned about you have even more reason to see your GP as soon as possible. Common symptoms of cancer include: 
Unexplained bleeding

Unexplained weight loss

A lump or swelling

Unexplained pain
Cancer Research UK reckon that 40% of cancers could be prevented by changes in our lifestyles such as not smoking, taking more exercise, cutting down on alcohol, reducing sugar, eating more fruit and veg and avoiding too much red meat.
On this page are links to our FAQs for the cancers men often ask about. We will be adding to this list. Meanwhile, if you're concerned about other cancers visit Cancer Research UK.
You might also be interested in this Men's Health Guide from the World Cancer Research Fund. (The graphics above are taken from this publication.)
Types of cancer
Lifestyle FAQs
The Men's Health Forum need your support
It's tough for men to ask for help but if you don't ask when you need it, things generally only get worse. Especially during a major pandemic like Covid-19. So we're asking.
Men appear more likely to get Covid-19 and far, far more likely to die from it. The Men's Health Forum are working hard pushing for more action on this from government, from health professionals and from all of us. Why are men more affected and what can we do about it? We need the data. We need the research. We need the action. Currently we're the only UK charity doing this - please help us.
Here's our fund-raising page - please chip in if you can.